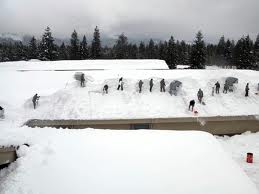 Tuesday is another day to clear off the roofs at schools across the state and several have canceled classes.
Hartford has canceled classes at 12 of its public school buildings. On Monday, 17 ctiy schools were closed.
Schools that remain closed on Tuesday include:
Martin Luther King Jr. Elementary (Mlk)
Parkville Community School
West Middle School (Both Campuses)
Moylan Elementary School
Naylor Elementary School
Burr Elementary School
Sport And Medical Sciences Academy
Achievement First Hartford Academy (Middle Grades)
Global Communications Academy (Upper Grades)
Schools that are open on Tuesday:
Achievement First Hartford Academy (Elementary Grades)
Breakthrough II School
Wish Elementary School
Rawson Elementary Grades School
Rawson Middle Grades School
McDonough Elementary School
Breakthough I School
M.D. Fox Elementary School
For a complete list of school closings and delays, click here.