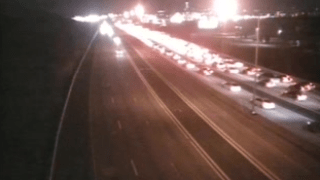 Five people were taken to the hospital after a crash involving multiple vehicles in Hartford Sunday.
It happened just before 5:30 p.m. on I-91 South by Exit 32A and involved a total of four vehicles, one of which had rolled over.
One of the five people that was transported to the hospital is in serious condition at this time. Authorities haven't divulged the condition of the other four individuals.
I-91 South was closed at Exit 32A, but has since reopened.