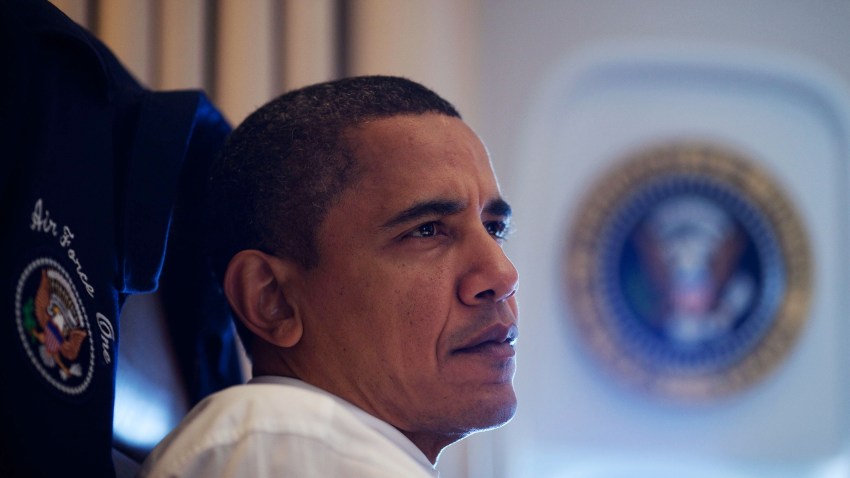 President Barack Obama will be in Fairfield County on Thursday to show his support for some local Democrats and try and deepen their campaign pockets.
The presidential visit begins in Stamford, where Obama will make a stop at the Stamford Marriot Hotel for a $1,000 a plate dinner to raise money for Attorney General Richard Blumenthal's U.S. Senate campaign, the Stamford Advocate reports.
About 500 people are expected to attend the dinner at the hotel, which has has several high-profile politicians walk through its doors, according to the Advocate, including Former President Bill Clinton, who made a visit in 1995, and Ronald Reagan, who was here in the 1980s.
After the Stamford dinner, Obama will be heading to Greenwich for a second dinner -- a Democratic National Committee dinner to be held at the sprawling Greenwich estate of Richard and Ellen Schapps Richman. The price per plate is said to be in the around $30,000, the Greenwich Time reports.
State Democratic Chairwoman Nancy DiNardo previously told the Connecticut Post that she's not concerned about the message the fundraiser setting might send during the current economic recession.
"Both parties have often come to Greenwich to fundraise," DiNardo told the Post, noting that state GOP Chairman Christopher Healy "once dubbed Fairfield County as the ATM of political parties."
The visit comes just days after Quinnipiac University's Polling Institute released a poll showing that Obama's popularity dip might actually hurt Blumenthal.
"President Barack Obama appears to be a drag on Blumenthal, even in Connecticut, where the President's job approval rating is a negative 45 - 52 percent," Quinnipiac University Poll Director Douglas Schwartz said.
The man hosting the Greenwich fundraiser is Richard Richman, who runs The Richman Group of Companies, a Greenwich-based real estate, investment banking, construction, mortgage banking and asset and property management conglomerate. His wife, Ellen, is a philanthropist and adjunct professor of marketing at Pace University.