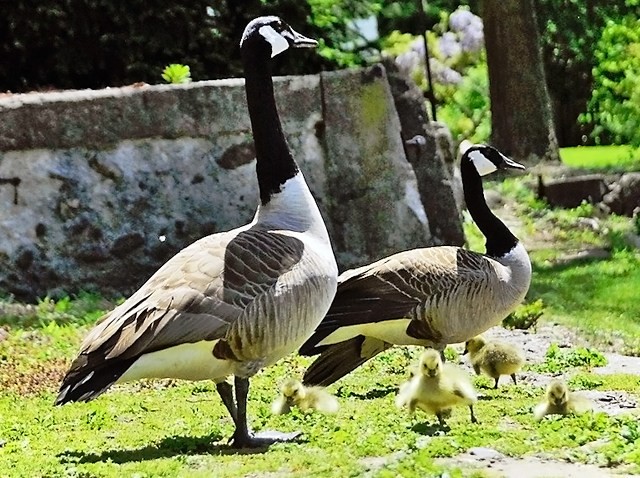 New Britain has a goose poop problem in the city parks, but the city is not going to send 400 of its geese to the great beyond.
On Wednesday, city officials took up the messy issue on whether they should "purge" half the local geese population because of messes at Martha Hart, A.W. Stanley and Stanley Quarter Parks, reports the New Britain Herald.
In a tight vote, the Common Council decided—7 to 6—to let the foul fowl behavior continue.
They decided it was inhumane to allow an independent contractor to remove half of the geese, which would later be killed. The meat would then be sent to homeless shelters, the Herald reports.
Beyond causing a mess, Bill DeMaio, director of parks and recreation, tells the newspaper that the geese droppings are creating a health and safety hazard.
Ponds and lakes with large numbers of geese are often found to have levels of E. coli, salmonella and other bacterial problems, he said.