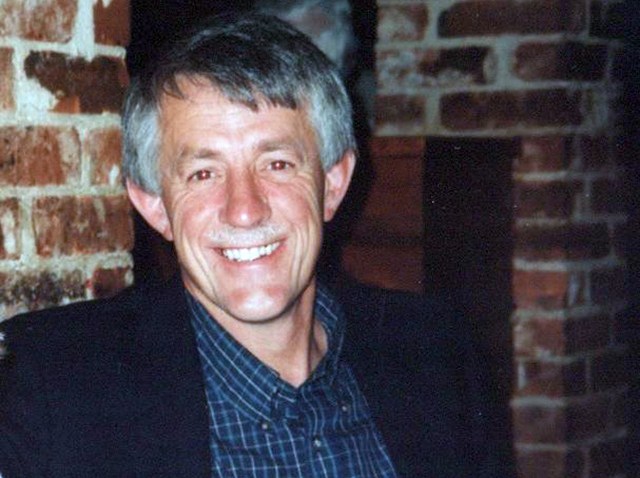 Like several of the victims of Tuesday's massacre inside Hartford Distributors. Craig Pepin planned to retire soon.
The family of the 60-year-old South Windsor man, and father of four, is in shock and grieving, Pepin's pastor said.
Pepin worked as a truck driver at the Manchester company for 35 years before he was gunned down in the mass shooting, the .
From the reports, Pepin might have heroically saved lives, while putting his own in danger during a rampage in which the shooter – identified as Omar Thornton. 34 -- shot and killed eight people before turning the gun on himself.
A company employee told Hartford Courant that Pepin saw an armed Thornton enter the company's warehouse.
Pepin's first response was to shout for his colleagues to get out. Thornton chased Pepin down and shot him in the head, the employee told the newspaper.
Some employees escaped, going out a back door, the newspaper reports.
"He was a wonderful man in every sense of the word," The Rev. Daniel Sullivan of St. Margaret Mary Sullivan told the Journal Inquirer. "He was a deeply spiritual man."
When Sullivan spoke with Pepin's grieving wife, he said "in my opinion, you have a saint in heaven," the Inquirer reports.
Ryan Kane, assistant director of the South Windsor Parks and Recreation Department, knew Pepin from town.
He told the Courant that Pepin would stop by the department, poke his head into Kane's office and talk about anything – baseball, family.
"(Pepin) would just talk to you about whatever was going on," Kane told the newspaper.
Sports were a major part of Pepin's life. He coached travel soccer teams through the South Windsor Soccer Club. He also coached Little League and basketball teams.
He played softball in South Windsor and, on the night before he was killed, his team won, the Courant reports.
"I just can't get over that something like this could happen to someone who's so nice and easygoing," Kane told the Courant. "He just really enjoyed being part of the community. He was one of those parents who was involved in everything."
"He was a guy who loved his family and gave back to the community," said Craig Zimmerman, a family friend. "He was the sort of person who enjoyed every day, the kind of person you'd like to spend time with."
Pepin was a fan of the Mets and UConn sports.
Pepin leaves a wife, Joan, and four adult children, Kristen, Kevin, Mark and Ryan.
Samsel & Carmon Funeral Home in South Windsor is handling his funeral arrangements.
A visitation for the family will ve held on Friday, from 3 to 8 p.m. at the funeral home, 419 Buckland Road, South Windsor.
A mass of Christian burial will be celebrated on Saturday at 10 a.m., at St. Margaret Mary Church, 80 Hayes Road, South Windsor. Burial will be private at St. Bridget Cemetery, Manchester.
In lieu of flowers, memorial donations may be made to the American Cancer Society, 825 Brook St., 1-91 Tech Ctr. Rocky Hill, CT 06067.