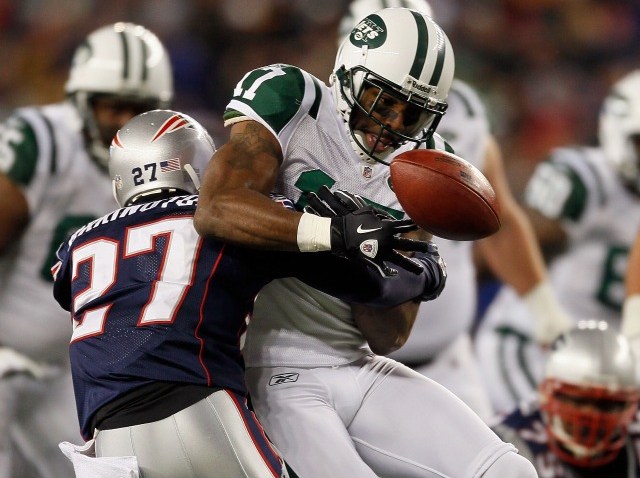 Next Sunday, Connecticut allegiances will be divided.
A state separated by loyalties to the Patriots, Jets and Giants will be picking sides as the New England Patriots will come out of a bye week and take on the New York Jets at Gillette Stadium on Sunday.
The teams last met up on Dec. 6 and the Patriots outscored the Jets by a whopping 42 points -- 45-3.
In the weeks since, words of the ever-outspoken Jets coach, Rex Ryan, made have made headlines.
First, when he came out of the defeat and said he'd go back right out there and play the Pats.
"It was the biggest butt-whooping I've ever taken as a coach, " Ryan said. "I can promise you one thing: I'll be ready to play them. I'll play them right now if they'll go out and do it again. "
But, after the Jets' win on Saturday, Ryan just wanted to reflect on the win.
"Right now I'm just going to focus on the Colts," Ryan told WEEI. "I think we've earned about 12 hours of enjoying this victory. This is a great football team. We beat them at their place, beat Peyton Manning at their place. I don't know if that's been done a whole heck of a lot. I know it hasn't been done by a team that I've been on, so I'm just going to focus on the Colts right now."

As the Jets advanced with that win, Patriots' coach Bill Belichick stayed up and watched. When he spoke with reporters on Sunday, he said the key will be in what the teams do over the next week to prepare. The last two games don't mean anything, he said.
"It seems every time you play a team, games go a lot differently," Belichick said. "We split with them this year, so now it will be the best two out of three. It's probably the way it should be. … We'll find out which team will advance next week. It's a big challenge for us."
He said the Jets do a good job running the ball and they're pretty physical on the front line.
"They're a solid team," he said.
Ryan also made headlines when he said he thinks Belichick helps Tom Brady more with studying and game preparation than Peyton Manning gets in Indianapolis.
Belichick had no comment on Sunday and said the Jets would have to comment on that.

You can listen to the whole conference call on Patriots.com.