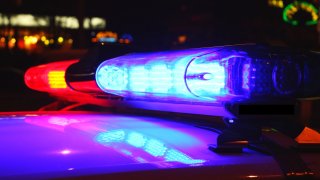 An investigation is underway after a fatal single-car accident Friday night in Plainfield.
Members of the Plainfield Police Department, Atwood Hose Fire Department, and American Legion Ambulance arrived to Green Hollow Road in the Wauregan section just after 10:30 p.m.
According to police, when they arrived a Ford Explorer was found overturned in the woods with two occupants.
Police say one of the occupants, Autumn Chase, of Attawaugan, was pronounced dead on the scene. Wilfredo Cardona, was able to remove himself from the car, said officials.
Cardona was transported with Day Kimball Hospital to be treated for non-life-threatening injuries.
The crash remains under investigation. The Plainfield Police Department is requesting that anyone with information pertaining to the incident please contact the department (860)-564-0804.