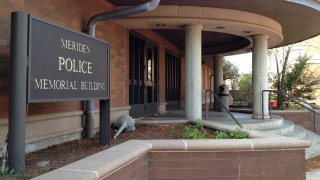 Police investigated a bomb threat against Jonal Labs in Meriden Thursday and said both locations were found to be safe.
Police said an employee at the call center received a call Thursday morning from someone who "indicated" that there was a bomb in the building, then hung up.
There are two Jonal Laboratories buildings in Meriden, one at 456 Center St. and one at 290 Pratt St., and police said officers and firefighters responded and checked both buildings.
Meriden police said all locations were deemed to be safe.
"We understand that having the roads closed may have been an inconvenience and would like to thank everyone for their cooperation and understanding in this matter," a Facebook post from Meriden police said,.