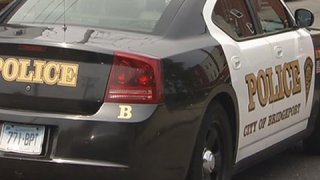 Bridgeport police took a Norwalk shooting suspect into custody near Central High School on Thursday.
They were notified by Norwalk police to be on the lookout for the suspect's vehicle.
A short time later, they encountered 23-year-old Marcus Bonaparte and took him into custody.
Bonaparte is a suspect in a shooting at Rodner Court at 261 Ely Avenue in Norwalk that occurred around 10 a.m. on Thursday.