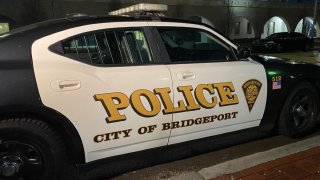 Bridgeport Police have arrested a 25-year-old in connection to a deadly hit-and-run that happened in June 2022.
The police department said Juan Gabriel Garcia was taken into custody on Friday at about 10 a.m.
Police received several calls reporting an accident involving a pickup truck and a scooter at Kossuth and Putnam streets.
Investigators said two teens were injured after being hit by a red Ford 150 pickup.
The teens were both taken to the hospital for treatment. A 17-year-old died and a 16-year-old was treated for minor injuries, according to police.
The pickup truck fled the scene and after a months-long investigation, Garcia was arrested.
The police department's serious crash team said the truck failed to stop at the stop sign and collided with the scooter in the middle of the intersection on Kossuth Street. The scooter was dragged over 750 feet.
Garcia faces charges including evading responsibility with death and physical injury, tampering with evidence, illegal operation of a motor vehicle, and more.