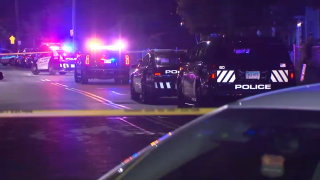 Police have made an arrest in a homicide in Hartford.
Officers arrested 35-year-old Benjamin White Friday in connection with the August 11 shooting death of a man at an apartment on Laurel Street.
Police say White shot and killed 33-year-old Simon Griffin, and shot and wounded a man in his twenties.
Investigators developed leads and submitted an arrest warrant for White, according to police.
White is charged with murder, criminal attempt to commit murder, first-degree assault, and criminal possession of a firearm. He is being held on $2 million bond.