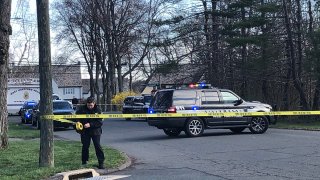 A man was found dead on Albany Avenue in West Hartford on Friday morning and police said he was likely the victim of a hit-and-run.
A jogger called police around 7:13 a.m. after noticing what appeared to be a person's body in a grassy area off Albany Avenue, near Bainton Road.
Officers who responded to the scene found a man who had died. He was identified as 19-year-old Isaac Alvarez of Hartford.
Police said, with help from the Hartford Police Department Intelligence Unit, they have found a suspect vehicle and identified a person of interest in the case.
The investigation is ongoing.