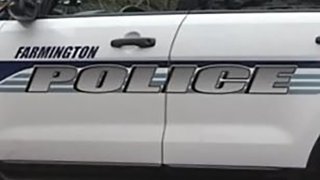 Power lines are down in Farmington, which has knocked out power in the Hyde Road area, and police warn of traffic delays on part of Route 6 because some traffic lights are out.
Police said power lines are down on Hyde Road and they warn drivers to expect delays on Route 6 at the intersections with Hyde Road and Scott Swamp Road because the traffic lights are out.
Hyde Road is also closed between Route and New Britain Avenue.