President's Day Weekend is typically one of the busiest weekends for ski resorts throughout New England. Whether you're planning to head north for the weekend or enjoy the mountains right here in Connecticut you will be greeted with plenty of snow. Plus, this weekends weather looks phenomenal for all of New England.
Ski resorts in Connecticut are doing very well, ranging between 40 to as much as 60 inches of snow.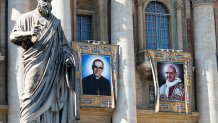 The impressive snowpack can be found into areas of Massachusetts, southern Vermont, and southern New Hampshire.
Wachusett Mountain and Jiminy peak are reporting over 60 inches of snow at the summit.
Northern Vermont, New Hampshire, and Maine are experiencing some of the best conditions in recent memory. Most resorts have between 50 and 60 inches of snow at the summit.
Noelle Tuttle from Sugarloaf Mountain in Maine says, "Conditions are some of the best we've seen in recent years, and getting better by the day."
Sugarloaf currently has the highest reported snow depth in all of New England at 77 inches.
JJ Tolland a representative from Jay Peak Resort in Vermont told us conditions are much better this year compared to last year.
"Our snowfall total for the entire 2015-16 winter was 208 inches. As of 6:00 AM this morning, Jay Peak's picked up 344 inches so far for the 2016-17 winter, and it's still dumping. All of this season's storms so far have either hit the week before or during a holiday week, which has caused our occupancy to be at 100% during all of the critical periods."
The weather conditions this weekend will be quite pleasant. Southern New England can expect temperatures in the low 40s Saturday with partly cloudy skies and into the upper 40s by Sunday with partly cloudy skies.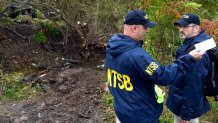 Temperatures in northern New England will be near 40 degrees on Saturday with partly cloudy skies and into the middle 30s Sunday with scattered snow showers.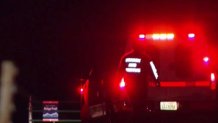 If you're hitting the slopes this weekend be sure to snap some photos or video. You can tweet them at us using the hashtag #nbcct or email them to us at shareit@nbcconnecticut.com