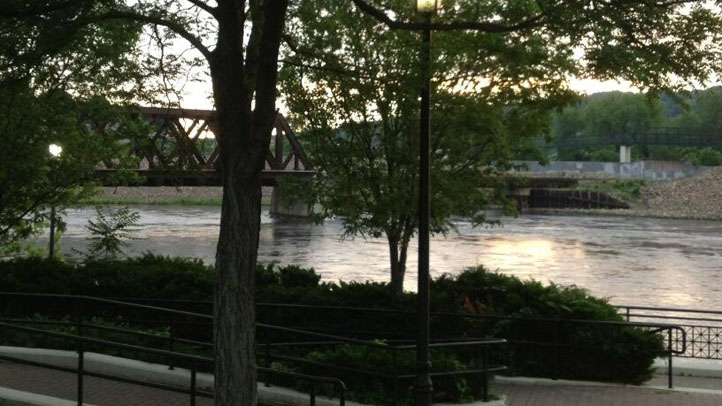 Heavy rain is on the way and that could mean potential flooding along the Housatonic River, especially in the Maples neighborhood of Shelton, where the water is already rising onto people's property.

On Wednesday, police put notices on people's doors to let residents know the water could rise quickly throughout today and into tomorrow.

"It's all about information, keeping people posted and making sure that they're aware of the surrounding circumstances, particularly when … you get another 2-to-3 inches of rain. The level will come up very fast and it can catch you off-guard," Shelton Mayor Mark Lauretti said.

The National Weather Service has issued a flood warning for the Housatonic River near the Stevenson Dam and the river is expected to get about a foot-and-a-half above flood stage.

In advance of the rain, residents have been advised to move possessions inside and to move vehicles to higher ground.