Today's high temperature record for the Hartford area was broken. Temperatures exceeded 90 degrees at 11 a.m. this morning. The previous record was 90 degrees which was set in 1936.
The high temperature record for southern Connecticut is 84 degrees which was set back in 1998. Official record for southern Connecticut are recorded at Sikorsky Airport in Bridgeport.
Temperatures will continue to climb into the middle 90s for much of inland Connecticut. Temperatures along the water will be a bit cooler with a wind off of the water.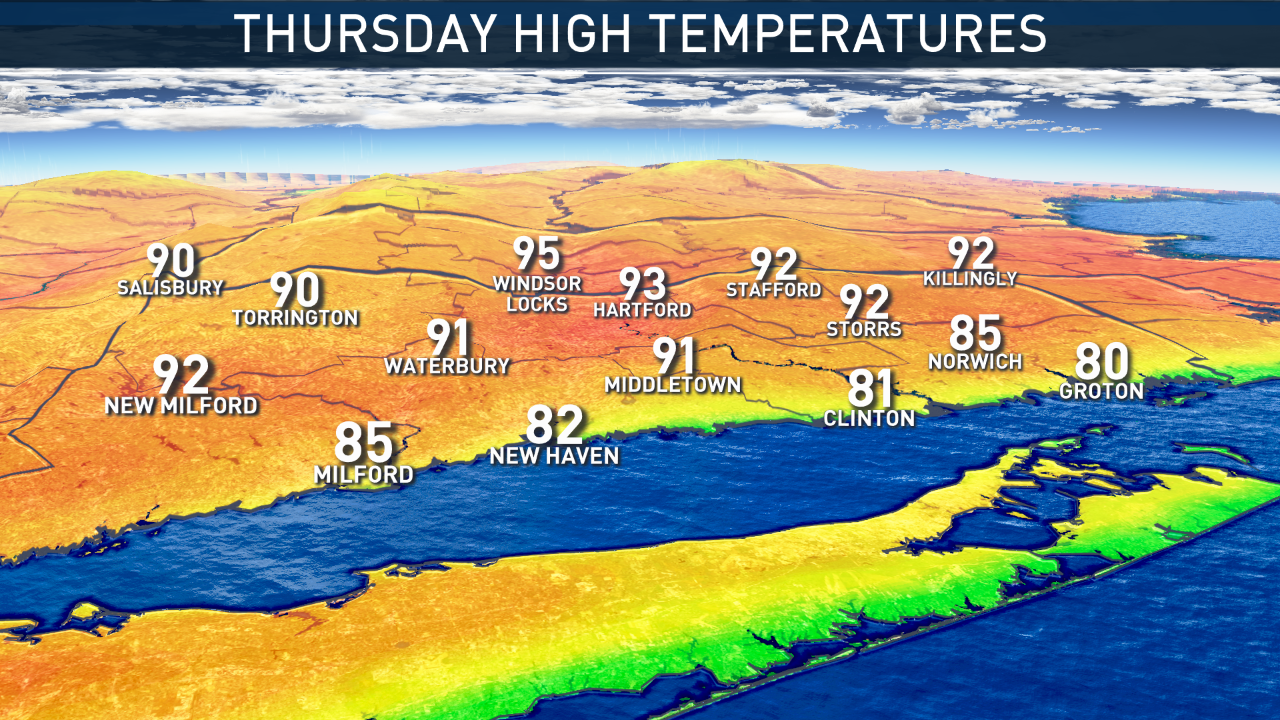 In addition to the heat we're also monitoring the threat for strong to even severe thunderstorms later this evening. We're forecasting scattered thunderstorms to move into the northwest corner between 9 and 11 p.m.
Expect the thunderstorms to bring with them frequent lightning, strong winds, and the possibility of some hail.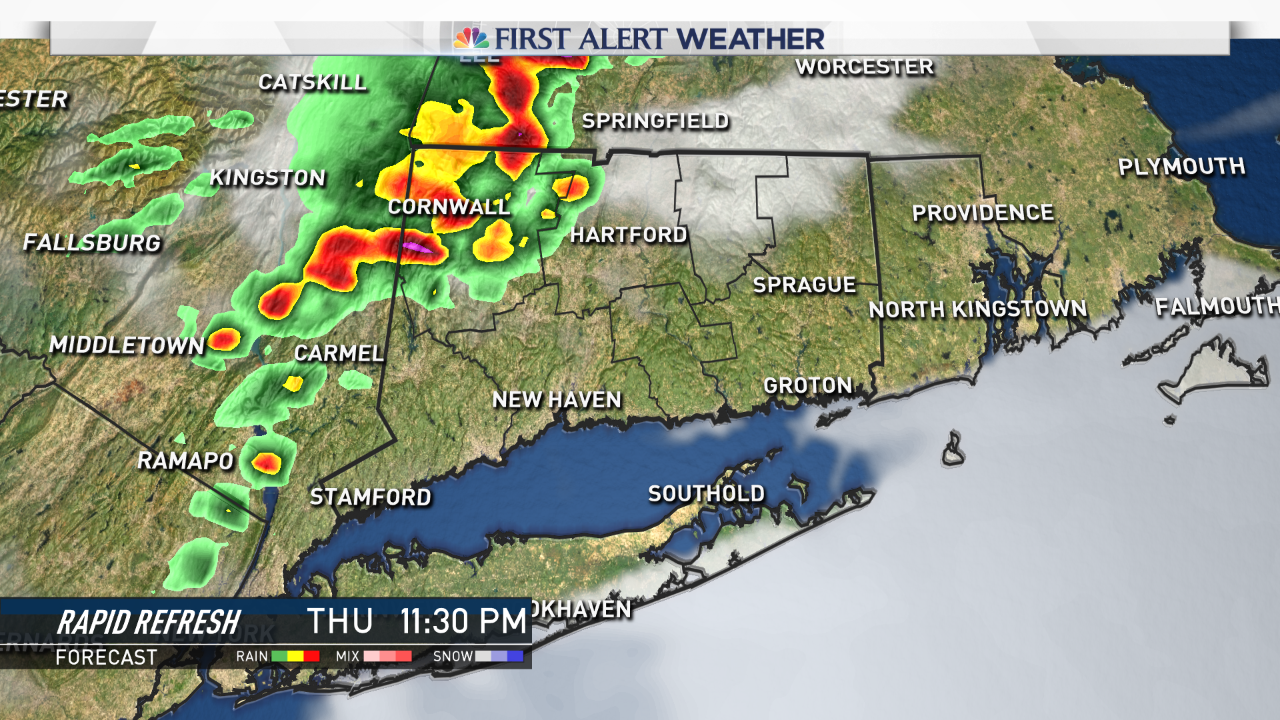 The warm weather will linger into Friday with more seasonable weather by the weekend. Temperatures tomorrow will climb into the middle 80s with temperatures back into the low to middle 70s by this weekend.
Here's a look at the temperature trend over the next several days.