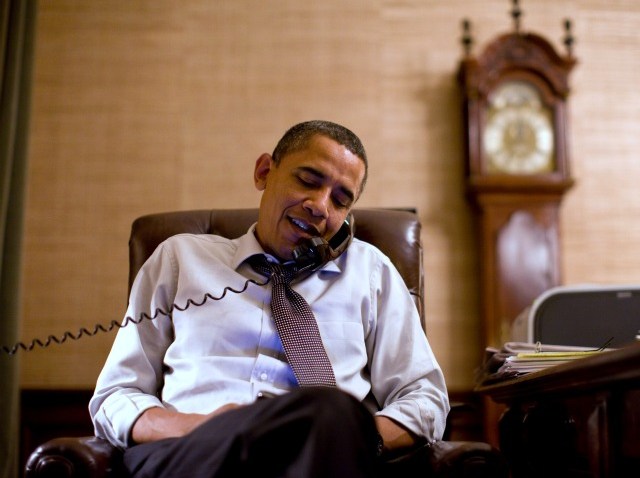 Hours before being declared the governor-elect, Democratic candidate Dan Malloy practically begged Bridgeport voters to go to the polls and and cast their votes.
City elections officials ordered only 21,000 ballots for a city with 69,000 registered voters and several precincts ran out of ballots. As lines grew in the Democratic stronghold, some voters gave up and left. Malloy was in a right race with Republican Tom Foley and pollsters said Bridgeport votes could be a major factor in who won.
On Wednesday, Joseph Borges, the Republican Registrar of Voters in Bridgeport, took some blame for the ballot shortage, but he also blamed President Barack Obama and his trip just before the election for boosting the turnout.
Borges said they ordered ballots based on the number of voters from previous midterm elections and, in most years, the city ends up with thousands of ballots left over. This was also the second year that cities had to pay for their own ballots. Before 2009, the state or federal government have bought them.
"We are to blame," Borges said, but added that they are responsible for much more than just ordering ballot. They are also responsible for training and setting up polling stations.
They won't get it wrong again, he said.

Both Secretary of the State Susan Bysiewicz and Bridgeport Mayor Bill Finch blamed the registrar's office for running out of ballots on Tuesday night.
Bysiewicz said the state was predicting a 60 percent turnout for some time and new ballots can be ordered at anytime.
"So Bridgeport could have made arrangements for a larger number of ballots at any time after President Obama had visited," she said.
Finch apologized to the voters and said it's the registrar's job is to order enough ballots for the number of registered voters, but they didn't.
To ensure this does not happen again, he said he is setting up a three-person taskforce to look into what happened and to help ensure that this never happens again.
Bysiewicz said she does not have the authority to check on the number of ballots a municipality orders.
To address the ballot issue in the future, Bysiewicz said she plans to submit a request to the Legislature mandating that every town and city in the state purchase one ballot for every registered voter.
"That has been a directive of our office, but it is not a matter of state law. Towns are allowed to buy as many ballots as they think are appropriate, although our office has always advised one ballot per registered voter," she said.