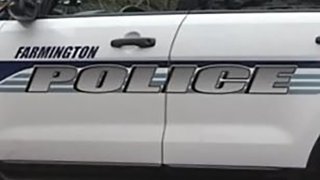 Route 6 in Farmington is expected to be closed for several hours after a car took down a utility pole Tuesday afternoon.
The road is closed between Scott Swamp Road and Reservoir Road, according to police.
It is expected to be closed for 6 to 12 hours, police said.
The driver suffered minor injuries in the crash.
Police are asking people to avoid the area and to use Route 10 and Route 4 as alternative routes.