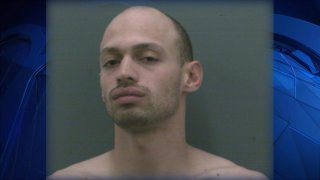 Police have made a second arrest in the murders of a Griswold couple and their son in December.
Weeks after arresting his sister, 23-year-old Ruth Correa, of Hartford, police have arrested 26-year-old Sergio Correa, of Hartford, and charged him with three counts of felony murder, home invasion, first-degree robbery and arson in the first and second degree.
The arrest of Sergio Correa is in connection with the deaths of 56-year-old Kenneth Lindquist, his 61-year-old wife, Janet Lindquist, and their 21-year-old son, Matthew Lindquist on Dec. 20, 2017.
Court documents state that Ruth Correa told police that she committed the slayings with her brother and that the couple's son, Matthew Lindquist, was in on a plot to steal guns from his parents' home and make it look like a robbery.
Ruth Correa was charged with murder, murder with special circumstances, robbery, arson and home invasion.
Sergio Correa's attorney said Monday that his client maintains his innocence and he said some of the information Ruth gave does not appear to be truthful.
"He says his sister's lying. I'm going with what he says at this moment," attorney William Gerace said. "He wants a fair trial. That's all he's asking for. It's a gruesome case, as everybody knows, and we're going to do our best with what we have."
Bond for Sergio Correa was set at $3 million. The warrant is sealed until June 19 and he is due in court in New London on July 9.
Copyright AP - Associated Press