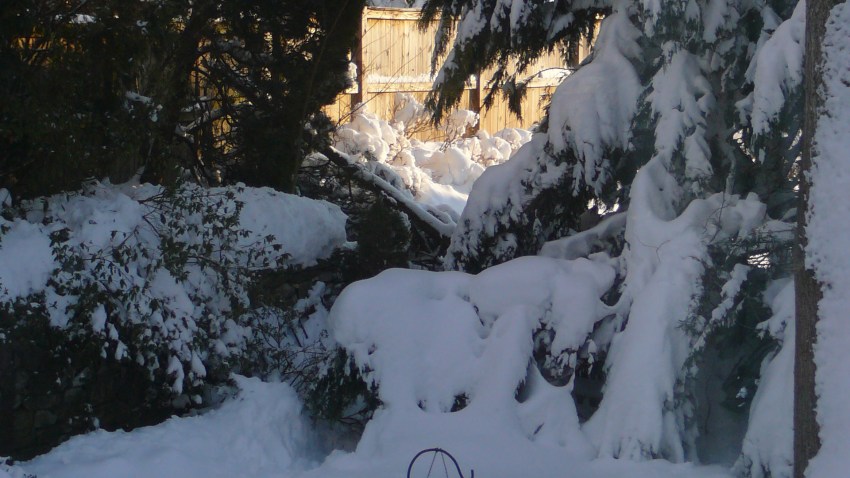 Meteorologists around the country were buzzing after U.S. Sen. John Thune (R-South Dakota) introduced a controversial bill that would radically alter the organization of the National Weather Service.

If signed into law, the National Weather Service Improvement Act eliminates the local forecasting component of the National Weather Service and establishes six regional weather forecast offices.

Though the bill proposes keeping at least one meteorologist in each local geographic area, it goes on to say these meteorologists should, "whenever possible, be located together with state or local emergency managers."

Three separate offices cover Connecticut, by nature of its geography: Albany, Boston and New York. A group of local meteorologists staff each office to give forecasts and issue weather alerts for the nearby area. There are 122 offices nationwide. Local offices are responsible for issuing warnings for flash flooding, tornadoes and other types of hazardous weather.

There's no mention of lost jobs in the bill introduced Monday to the Senate's Committee on Commerce, Science and Transportation, only a line that says sufficient training will be provided to "minimize employee displacement as a consequence of the plan."
Sen. Richard Blumenthal (D-Connecticut) who also serves on the committee said in a statement, " Normal 0 false false false EN-US X-NONE X-NONE This bill has some promising provisions – such as enhancing forecasting accuracy by investments in equipment and technology, promoting public communication and improving coordination with emergency preparedness officials on the ground."
However, Blumenthal says he has some reservations about the bill. "There are problematic potential impacts, perhaps unintended. One is that local expertise and familiarity with local needs may be lost, if centralization goes too far. I'll be working with my colleagues to strengthen the bill."

Dr. David Titley supports the idea. He is a professor in the meteorology department at The Pennsylvania State University. Titley served in the Navy for more than three decades and said consolidation of the Navy's weather services had benefits.

"We found that the best forecasts were produced most consistently by forecasters who had lots of experience (and practice) with the weather situation," he said.

Changing up the way the National Weather Service operates is nothing new.

"The idea that the National Weather Service should consider some reorganization is not new – the Senate bill is motivated by a recent report from the National Academy of Sciences," Dr. Jon Nese, associate head of the meteorology program at The Pennsylvania State University, said.

"In fact, right now a management consulting firm is studying the National Weather Service's organizational structure with the goal of making sure the National Weather service continues to adapt and evolve," he said.

The bill says money saved through centralization would stay within the organization and be used to improve forecasts.

For example, super-computing capacity would be expanded, investments would be made in research, forecast and severe weather communication with the public would be improved, surface observing networks would be made more robust, and radar coverage would be enhanced, especially in poorly-covered high density population centers.
Dan Sobien, president of the National Weather Service Employees Organization, says it makes no sense. "It's going to cost more money to provide the American public with lesser service and worse forecasts."
"What the bill is actually proposing is actually a degradation of the services that we're trying to create in the weather forecast offices right now.

Senator Thune's bill instructs the administrator of the National Oceanic and Atmospheric Association to evaluate the current severe weather warning system and implement a new system for warning the public.

Titley says it's time to make a plan for the weather service in the 21st century and noted the last restructuring was in the 1990's.

"Back then the internet was in its infancy, computer weather models were much less advanced, we could not easily move real-time weather and radar data, and no one had heard of an iPhone. Technology has changed all those constraints."

At the very least, the bill will spark a conversation among meteorologists across the country.

"I think the introduction of this bill will start a very serious conversation between the administration and the Congress, and also within the weather enterprise. There will be many different views, and I hope the discussion will remain civil and respectful," Titley says.

"I suspect that's all it will do, start a conversation, and if it survives, it will look very different at the end," Nese said.
Dan Sobien says accuracy will suffer with a regional forecasting setup, and questions where the public prefers to get warning information from.
"If they're sitting in a house somewhere or in a park, presumably in Connecticut, would they rather their tornado warning or severe thunderstorm warning or information about flooding come from the New York City office, or would they rather it come from Washington, D.C.?"