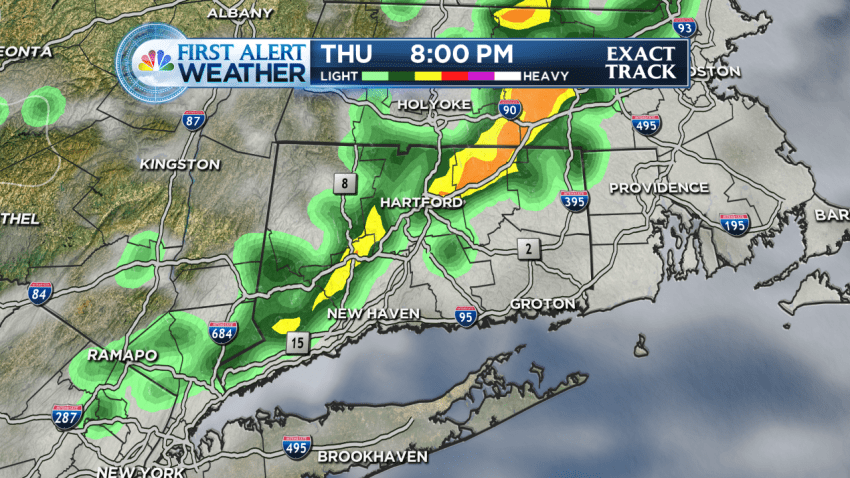 Showers and some thunder are possible tomorrow, before a delightful end to the workweek.
Tomorrow will be mostly cloudy with an increasing chance for showers and some thunder tomorrow. Highs will be near 70.
A large area of high pressure finally builds in late week, yielding abundant sunshine Friday.
Temperatures soar to near 70 Thursday, then upper 70s come Friday.
A coastal storm will threaten this weekend.
Saturday will be mostly cloudy with rain likely late. The clouds stick around Sunday, along with the chance for showers.
High temperatures will be near 70 this weekend.
A stubborn upper-level low likely means unsettled weather sticks around early next week, meaning on-and-off showers and lots of cloudiness, especially on Tuesday.
Still, though, temperatures will flirt with 70 degrees.