Notice the sky appears gray instead of blue?
On a day when First Alert forecasters aren't calling for any clouds, smoke has put a filter on the sunshine.
Wildfires have been burning for weeks in Canada, and the wind trajectory of late has been from the northeast – an ideal track to bring the smoke over Connecticut.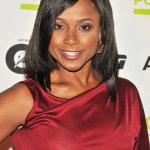 According to Canada's government agency that tracks wildfires, nine fires are 2,471 acres or greater in size in British Columbia, Alberta, Manitoba and Ontario.
The smoke is thousands of feet up in the atmosphere, so the risk of health impacts is very low.
Connecticut's Department of Energy and Enviornmental Protection issues daily air quality forecasts for different locations around the state.
The maximum forecast value for particulate matter today is 33 in Bridgeport, which is considered to be in the good range. 50 or higher would be moderate.
While the smoke should move out of the area later today, it may provide for a beautiful sunset.