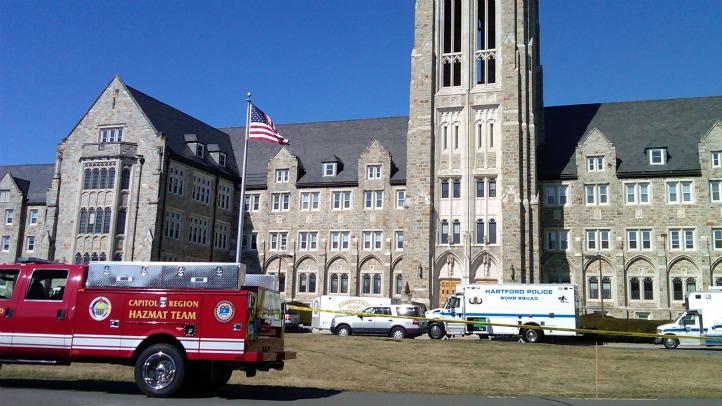 A hazmat team responded to St. Thomas Seminary in Bloomfield on Wednesday after an employee in the mail room opened a package that contained white powder, Maria Zone, the spokesperson for the Archdiocese, said.

Police said emergency officials received a call about a suspicious package at 10:47 a.m. and responded to seminary at 467 Bloomfield Ave., which houses several Archdiocese agencies and offices.
The woman who opened the box discovered white powder on her hands and alerted authorities. She was not injured, but was taken to the hospital as a precaution, police said.
The building is no longer used as a school, but the incident forced a dozen retired priests from their rooms and four dozen employees of the archdiocese out of the building.
Employees and clergy were allowed back into the building to retrieve their belongings, but the building was closed for the rest of the day.
Investigators determined the package was legitimately shipped to the Seminary, and that the white powder turned out to be shavings from clothing labels inside the box.