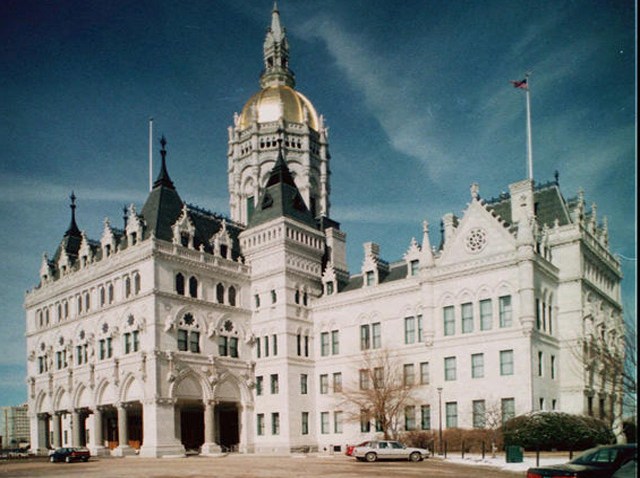 On Friday, the Gadsden Flag, with its serpent and the warning of "Don't Tread on Me," were supposed to fly over the state Capitol, but it seems that will not happen after some controversy surrounding it.
Tea party activists have adopted the flag and asked Capitol police for approval to fly it at the state House on Friday.
Police agreed to allow the flag, but Rep. Michael Lawlor, of East Haven, questioned whether the center of state government is the right place to fly what he calls a politically partisan flag. By Thursday afternoon, the Capitol police had reversed that decision, the Hartford Courant reports.
"It went from being a flag-raising ceremony to a political event,'' Capitol police Chief Walter Lee told he Courant. "They are using it as a launching pad for [candidates for] public office."
Patriots coordinator Tanya Bachand spoke with the Courant and said her group does not have a partisan agenda, even though it is supporting candidates in the November election.
The flag was named for Christopher Gadsden, a delegate to the Continental Congress and the history dates back to 1775, the Hartford Courant reports, and is associated with the U.S. Marine Corps.
Copyright AP - Associated Press