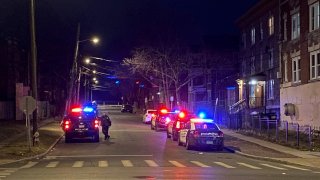 A teenager was taken to the hospital after getting shot on Madison Street in Hartford Monday night.
Police said a 19-year-old man arrived at Hartford Hospital for treatment of a gunshot wound. His injuries are non-life threatening.
Officers determined that the shooting happened in the area of 130 Madison St. Major Crimes detectives are investigating.
Anyone with information is asked to call police at 860-722-8477.