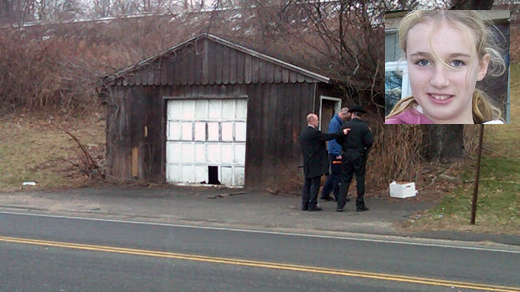 When Isabella Oleschuck was found safe after spending at least three days hiding in a cold abandoned farm stand three miles from her home, she told her parents she was stressed about the Connecticut Mastery Tests being given at school, her father, Roman Oleschuck, said.
The story quickly brought up questions from people across the country about whether the tests, schools and parents are adding to the stress students feel.
Isbella is a 7th grade student at Amity Middle School and the school superintendent said on Thursday that the testing period is not usually a stressful time for students. The tests are 50 minutes per day and do not affect the student's grades.
But the tests were completed two days before Isabella ran away. They were given from March 7-17.
"I heard her father speak on the news last night, stating that Isabella was stressed over the Connecticut Mastery Test, which concluded the week before she ran away," Dr. John Brady, Amity's School Superintendent said.
Brady also said Isabella is an honors student with several friends.
The search for Isabella started soon after she was reported missing on Sunday morning. Hundreds of emergency officials and volunteers combed the areas around her house. A driver was the one who ultimately found the 13 year old on Wednesday morning.
"Hearing those words that your child is safe and out of harms way and is healthy and unharmed, that's all that matters to any parent that cares," Roman Oleschuck said. "Isabella, she comes from a loving, supportive family that raised her with Christian core values. ... While at my home, helping investigators find leads, all I had to do was look outside my window and look at the hundreds of people searching the wooded areas, my own back yard, aircraft up above, knowing that you took time away from your family to help ours."
Police said no charges have been filed.
Isabella did not return to school Thursday, and school officials said they don't know when she will come back. They say they will welcome her with open arms and provide her with support to make it a smooth transition.
"We just need to take a good look at this with her family to make sure to identify what she needs and we make sure she gets it," said Dr. Jason Tracy, a counselor at the school.