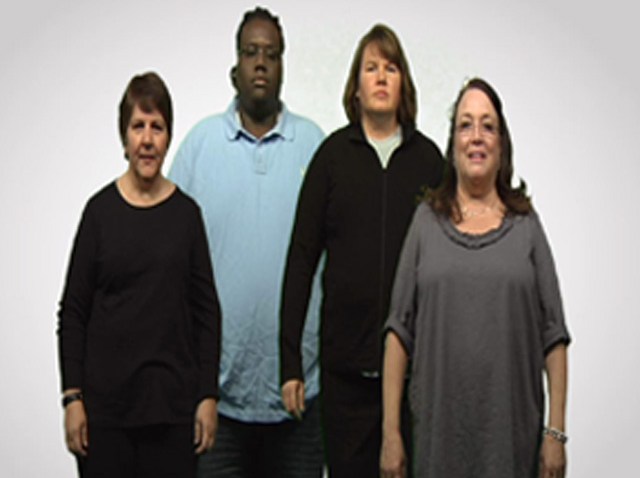 From now until the end of May we are following four Connecticut residents on their quest to lose weight. They have been prepped and primed for what's in store. Recently, they endured their first workout with a trainer.
Elizabeth Szewczyk, of Enfield, couldn't wait to start shedding the pounds she gained when her son had cancer. But first came the weigh in. Her starting weight is 242.
Vernon trainer Eric Jutras is in charge of whipping Elizabeth into shape.
"Usually the first session is the worst," Jutras said.
He's not kidding. This workout is anything but typical and has different things people haven't seen before, he said.
"It's very hard, especially for someone who hasn't been exercising on a regular basis. It's very very hard," Elizabeth said.
J.R. Reaves, of Farmington, came to his first workout with a little bit of fear.
"A little anxious right now, but Tyler told me to lighten up, get ready for it," J.R. said.
Canton fitness boot camp guru Tyler English says he's is ready to revamp J.R.'s life.
"Over the next three months, we're going to get pretty aggressive. He has a good amount of weight to lose," English said.
J.R.'s starting weight is 421.
But based on this workout, he wont weigh that for long. It's a good thing, because his October wedding is quickly approaching.
"Every day, I just want to lose pounds. I don't have a set goal, but I just want to come down," he said.
For Jean Jordan, a mother of three from Old Saybrook, the first workout brought a lot of ups an downs.
Luckily for Jean, her trainer, Jessica Dean, can relate to her struggles.
"Being a mom myself and having three kids and having gone through wanting to get back into shape, it really hit home with me and I knew I could help her," Dean said.
Jean's initial weight is 272.8.
She says that's about to change, but quickly learns this won't be easy.
"It's making me realize how much I have ahead of me," she said.
Suzi Waters, from Middletown, is on her feet for hours while working as a nurse, but that's nothing compared to what Shelton trainer Chris Arnold has in store.
"Your first day is your get out of jail for free card. I want to see where her threshold is and, again, it's a little more important when someone has some limitations. She has to go to work tonight, she has to take care of her grandchild tomorrow, so we will ease in what's in store," Arnold said.
At her first workout, she weighs in at 254.
"I'm excited to get this going so I can do anything today," Suzi said.
We will see. One workout down. Now dozens of workouts to go.
"It was pretty challenging. It scared me when Chris was talking and saying he was being easy on me," Suzi said.
As they say, no pain, no gain if you want to be Connecticut's biggest loser.