NBC Connecticut meteorologists are tracking showers and thunderstorms that will move into the state late Thursday night and continue into Friday morning.
We have issued a First Alert for the threat of scattered strong to severe thunderstorms and an isolated flash flooding threat.
The storms that develop will move through the state rather slow this could cause heavy downpours for a long period of time resulting in scattered flash flooding.
Thunderstorms that do develop will have the ability to create gusty winds, lightning, and small hail.
While this doesn't look appear to be a major severe weather threat it's still something were keeping a close eye on.
Scattered showers and thunderstorms will continue through the Friday morning commute before a cold front moves through late Friday morning.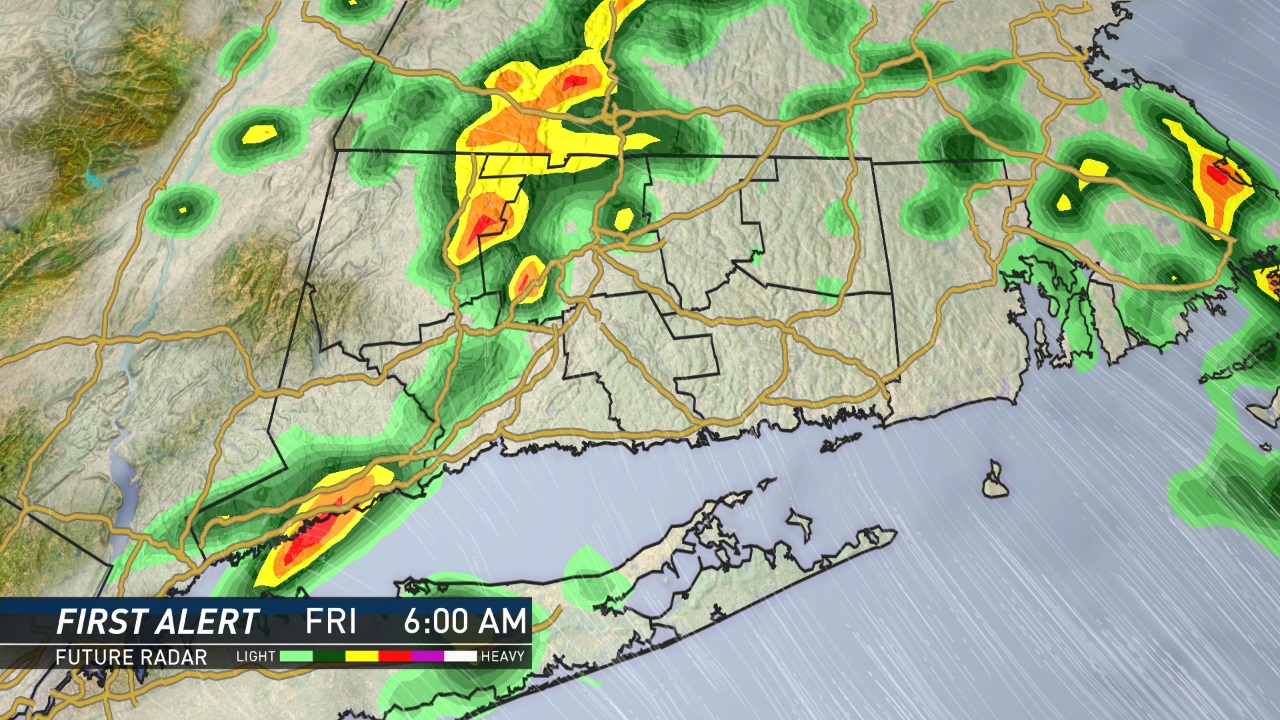 We marked the second heatwave of the summer Thursday with temperatures creeping up to 90 degrees around 2 p.m.
While the cold front won't result in cooler temperatures for the weekend it will result in a comfortable air-mass with dry air resulting in low dew point values. There are more 90-degree days in the forecast and chances for another heatwave next week.
Stay with the NBC Connecticut First Alert Weather team for continuous updates.
Get your full First Alert Weather forecast by clicking here.