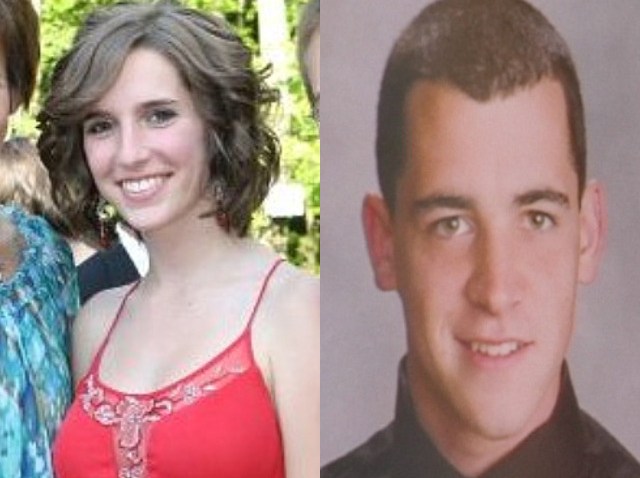 Two teens were killed and another was injured in a head-on crash in Harwinton on Thursday night.
Charles Buonocore, 18, of Harwinton, Melissa Andrew, 17, of Avon, were killed in the collision. John Kelly, 17, of Harwinton, was taken to Hartford Hospital with injuries.
Just after 8 p.m., Buonocore was driving on South Road when he drove across the center lane and hit a pickup head on, police said.
Buonocore died at the scene. Andrew, who was also in the vehicle, died in the LifeStar helicopter on the way to the hospital, police said.
Kelly was driving the pickup. After the crash, he ran up South Road, calling for help, the Republican-American reports, and an EMT who lives in the neighborhood made the half-mile drive to the crash scene,
Police said he is expected to be OK.
Buonocore was a recent graduate of Lewis S. Mills High School in Burlington, the Register Citizen reports.
Andrew attended Avon High School and would have been a senior in the fall.
Grief counselors will be at both schools on Friday for family and friends of the students involved in the crash.
Police are investigating and the cause of the crash is unknown.
The Republican-American reports that speed was a factor.
Follow us on Twitter @NBCConnecticut, on Facebook, and sign up for breaking news SMS alerts on your phone by texting "CTBREAKING" to 622669.