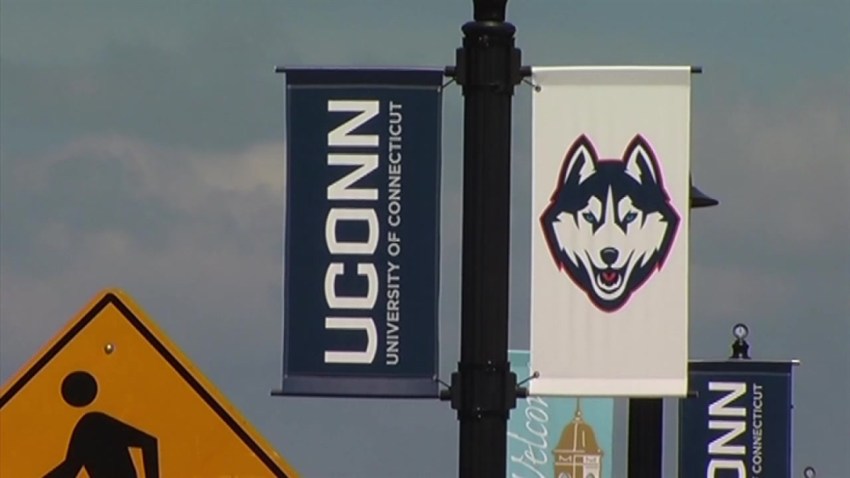 UConn will pay $17 million to leave the American Athletic Conference as of July 1, 2020 as the university heads back to the Big East.
A news release from UConn says the University of Connecticut will join the Big East Conference in all sports, except football, men's and women's ice hockey and rowing, on July 1, 2020.
The news release goes on to say that UConn has decided that "FBS Independent status is the best course of action for the football program and "will proceed with plans to construct a football schedule for the 2020 season and beyond."
According to terms of the agreement, the exit fee of $17 million must be paid in full by the end of fiscal year 2026, the news release from the UConn Division of Athletics says.
"I want to thank David Benedict for his leadership and cooperation in reaching a swift and amicable resolution regarding UConn's departure, and also UConn president Susan Herbst for her support of the conference," AAC Commissioner Mike Aresco said in a statement. "We appreciate UConn's accomplishments in The American, we wish them the best, and we thank them for their contributions over the past six years."
"Some of the finest moments in UConn athletics history came during our time as a member of the American Athletic Conference and I am grateful to The American for providing a home to many of our teams over the last six years," University of Connecticut director of athletics David Benedict said in a statement. "I would like to thank Mike Aresco and his staff for their professionalism during this process and we look forward to writing a memorable final chapter in 2019-20."
UConn was one of the charter members of the Big East, along with Providence, St. John's, Georgetown, Syracuse, Seton Hall and Boston College.
UConn became part of the American when it formed in 2013 after the Big East basketball-focused private schools broke away, eventually negotiating to take the conference name with them.
The return to the Big East is designed to energize the school's fan base by renewing some of the old rivalries with St. John's, Georgetown, Seton Hall and Villanova. It also will cut down the number of costly road trips to states such as Oklahoma, Florida and Texas for conference games.
The Associated Press reported in June that UConn currently is facing a deficit in athletics of more than $40 million.
Copyright AP - Associated Press