The warmest day of the week was today, now temperatures fall moving forward.
Clouds increase tonight and there can be a shower after midnight. Low temperatures will range from the middle-40s to the middle-50s.
A cold front sweeps across the state tomorrow, bringing with it a few p.m. showers. It won't be a washout by any means, but there will be more clouds than sunshine and some towns will have some rain drops.
The big story for middle and late week is a fundamental change in the temperature department. Each day will be cooler than the previous day.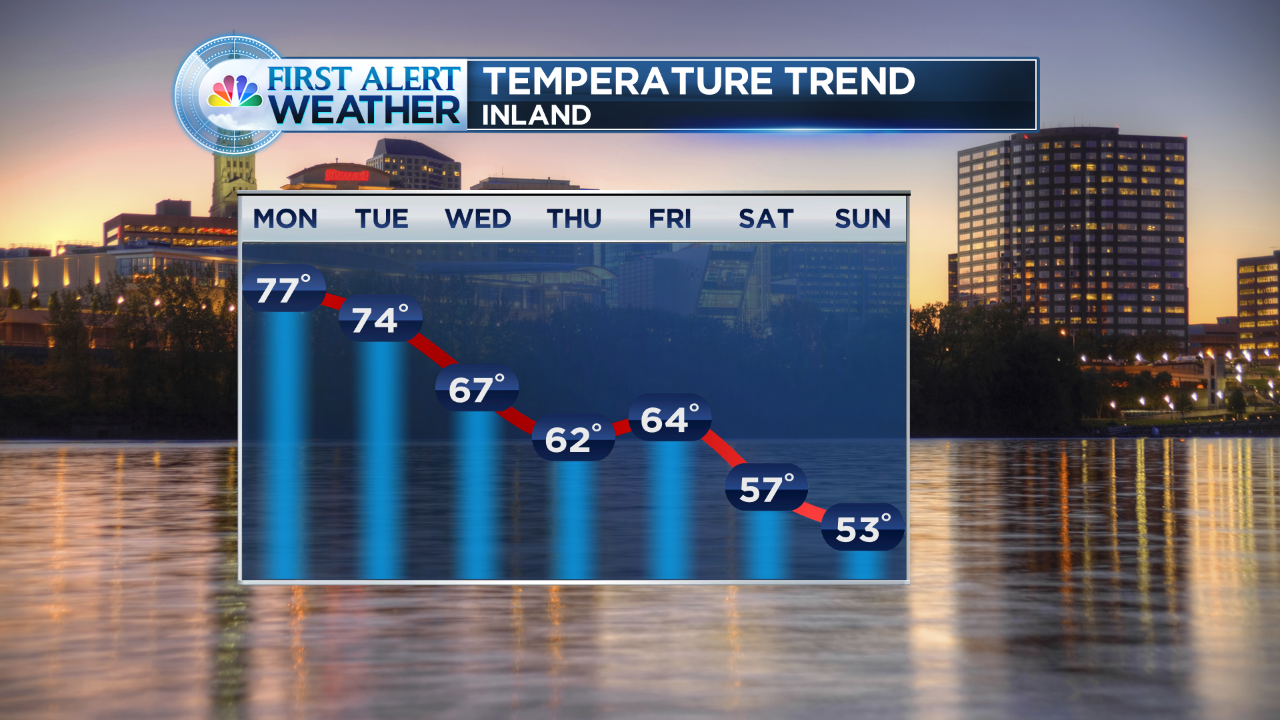 Wednesday and Thursday look dry, but mostly cloudy skies are expected. Temperatures will be in the upper-60s inland on Wednesday, but lower-60s inland by Thursday.
There's a chance for a shower on Friday, but like Tuesday, it's a small chance.
Saturday's temperatures will peak in the upper-50s inland, but only lower-50s by Sunday!