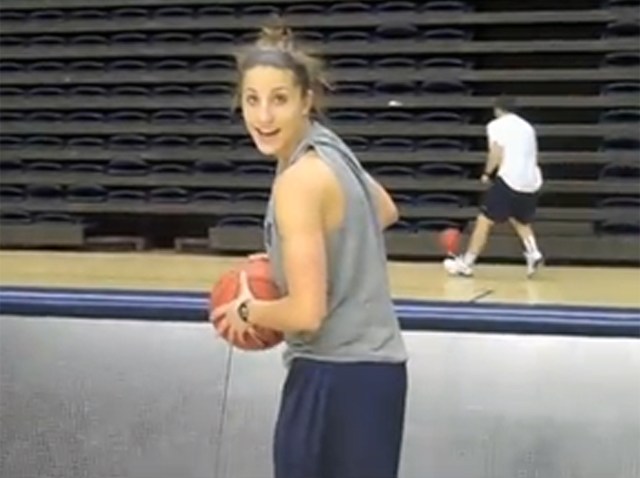 Everyone knows the UConn women are amazing, but a video posted on the Hardcore Huskies YouTube Channel shows just how amazing when Caroline Doty lands shots that you just won't believe.
Like when she shoots from the stands, bounces the ball on the court and makes the basket.
Even superstar UConn men's player, Kemba Walker, calls Doty "the best trick shot lady in the world."
The words can't do Doty justice.
You just have to watch "Caroline Doty Rise and Fire" and see her skills for yourself.
Gerry Brooks also posted it on his blog.
Follow us on Twitter @NBCConnecticut, on Facebook, and sign up for breaking news SMS alerts on your phone by texting "CTBREAKING" to 622669.