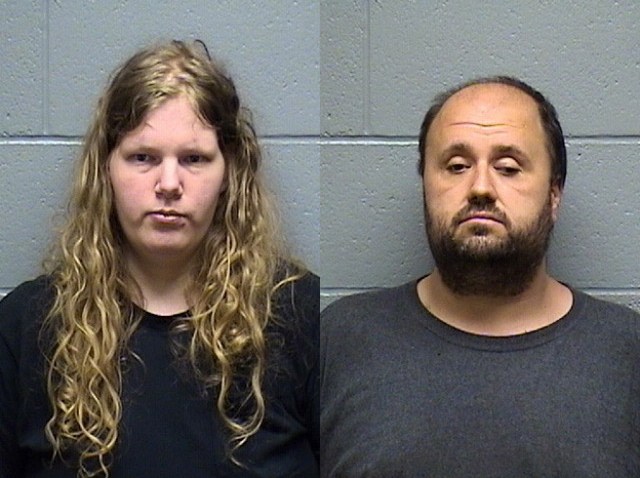 A Watertown couple is in jail, accused of for beating their 4-month-old baby girl, who is now in foster care.
Marci Stimpson
, 36, and
Merle Stimpson
, 39 were arrested on April 9 after their baby was brought to a hospital with 12 broken ribs and a fractured skull,
the Republican American reports
.
Merle Stimpson admitted to "squeezing and shaking his daughter until he could hear her ribs breaking after the child refused to eat," the Republican American reports.
He also told police that his wife "punched the baby in the face after she urinated on the bed while her diaper was being changed,"
the paper reports.
A nurse called police during a home visit to the Stimpson residence after seeing bruises and swelling on the infant's head. The baby was then brought to the hospital where the rest of her injuries were uncovered.
Lt. Mark Raimo
, told the
Republican American
that's when they suspected abuse.
At first, Merle Stimpson reportedly made up excuses for the bruises, including that the family cat jumped on the child's back, and that he accidentally dropped the baby a lot, according to the Republican American.
Both are being held on $150,000 bond and due in court on April 28, according to court documents.