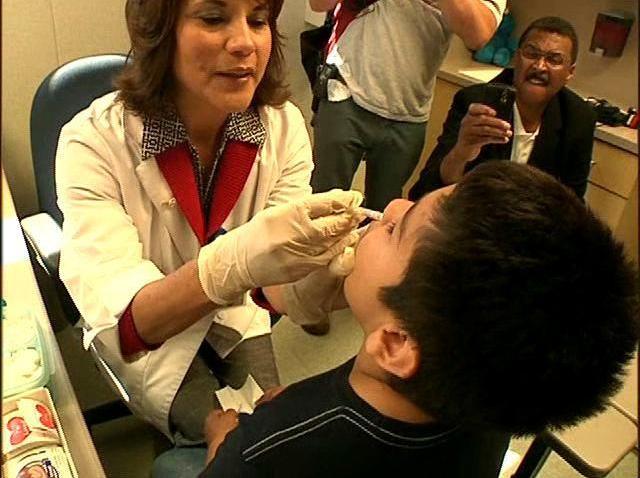 Swine flu vaccines are available to residents in several Connecticut towns Saturday.
The Plainville Health Department is providing vaccines on a first come-first serve basis from 10:00 a.m. to 2:00 p.m. while supplies last. The clinic is being held at the Our Lady of Mercy Parish gymnasium at 19 South Canal Street. The vaccine is free of charge and proof of residency in Plainville or Southington is required.
Criteria for this vaccine clinic follows:
Residents of Plainville and Southington who meet any of the following:
1. Live with or care for infant(s) under 6 months of age
2. Pregnant women
3. Children 6 months through 12 years of age
For more information contact the Plainville Health Department at 860-793-0221, ext.219, email at health@plainville-ct.gov or the Southington Health Department at 860-276-6275.
The Eastern Highlands Health District (EHHD) is holding a free swine flu vaccine clinic Saturday morning, for residents of Andover, Ashford, Bolton, Chaplin, Columbia, Coventry, Mansfield, Scotland, Tolland, and Willington. Please visit www.ehhd.org for more information. Pre-registration is required.
This clinic is targeting the following priority groups:
Children between the ages of 6 months and 5 years (6 months through 59 months)
Caregivers and household contacts of infants younger than 6 months
Pregnant Women
School Nurses in EHHD member towns
EMS workers in EHHD member towns
Individuals younger than 19 with a high risk medical condition