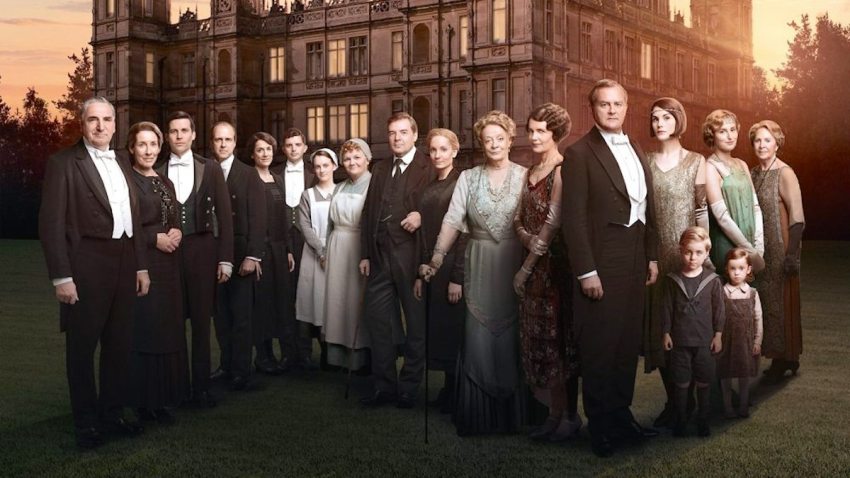 If you thought you'd be able to say goodbye to "Downton Abbey" without shedding a single tear, think again. The new trailer for "Downton Abbey's" final season is here (it starts Sunday, Sept. 20 in the UK and makes its way to the US on Sunday, Jan. 3) and you will feel things. You will feel sadness, you will feel happiness, you will feel Dowager Countess' (Maggie Smith) sass.
"If I could stop history in its tracks, maybe I would. But I can't, Carson. You nor I can hold back time," Hugh Bonneville's Lord Grantham says to Mr. Carson (Jim Carter) as images of Mr. Carson packing and removing his nametag flash on the screen. Everybody with us: NOOOOOO!
CLICK: See the super chic "Downton Abbey" season six pics
There are lots of closing doors, opening doors, packed rooms, smiling faces, forlorn faces and quite a few cars zipping around. Does Edith (Laura Carmichael) have a new man? Does Mary (Michelle Dockery) have a new man? Does Thomas (Rob James-Collier) have a new man? Does everybody have a new man? And yes, even Anna (Joanne Froggatt) smiles in the trailer.
"We have had our moments, haven't we my lady?" Anna asks Mary."We certainly have," Mary replies.
All these new scenes are coupled with lyrics such as "It's time to say goodbye." It's OK, let it out. Mrs. Hughes (Phyllis Logan) and Mr. Carson are going to be the death of us (because they are the best). You had your day in the sun, Lady Mary! Who would've thought?
"Downton Abbey" airs its final season in the US starting Sunday, Jan. 3 on PBS.
Copyright E! Online