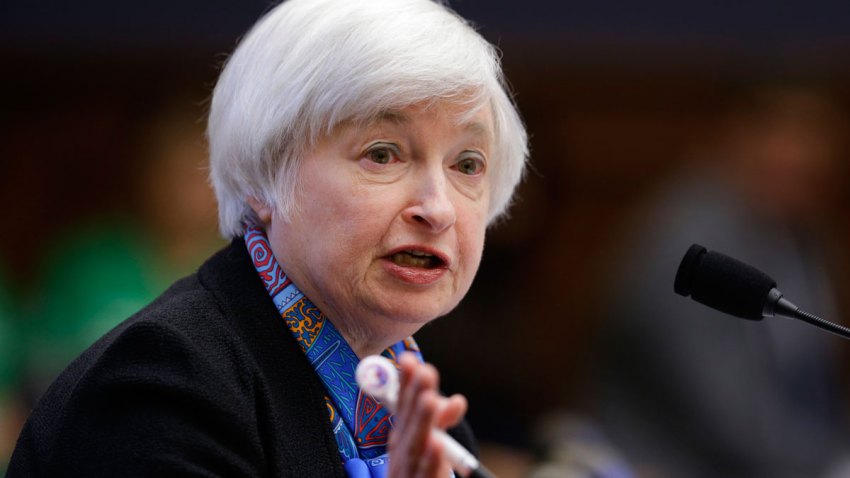 Federal Reserve Chair Janet Yellen said Friday that the case for raising short-term interest rates "has strengthened in recent months," NBC News reported.
Yellen, speaking at the central bank's summit in Jackson Hole, Wyoming, cited "solid performance of the labor market and our outlook for economic activity and inflation."
But she stopped short of confirming that the hike could come in September. In December the Fed approved its first rate hike -- up a quarter-point -- in more than nine years.
The Dow shot up more than 100 points in morning trading after her speech, but dropped deeply by noon. It recovered to post 53-point losses by the closing bell.
A wobbly economy, low inflation and turmoil abroad has kept the Fed from continuing rate normalization, CNBC reported.
Copyright AP - Associated Press