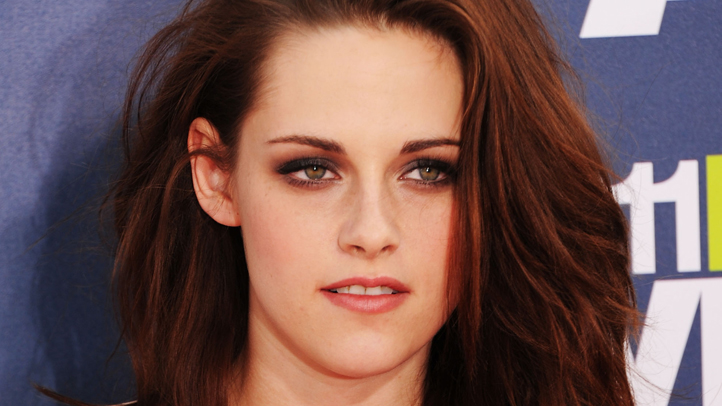 Kristen Stewart can now add music videos to her portfolio.
She doesn't exactly break out in dance moves, but the "Twilight" star makes a few quick cameos for for Marcus Foster's "I Was Broken," clip, released Thursday. Looking angsty and contemplative with hair blowing, K-Stew nails the mood of the melancholy ballad.
Foster's video has nothing to do with vampires or Stephanie Meyer's teen romance series, but the singer does have a connection to the franchise. E! Online points out that English singer-songwriter's "Let Me Sign" appeared as a bonus track on the "Twilight" soundrack, sung by Stewart's co-star (and rumoured beau) Robert Pattinson.
Stewart's schedule is about to get real busy promoting a number of films coming out in the next few months. The final two installments of The Twilight saga, "Breaking Dawn" will be hitting theaters soon, Part I in November. Stewart is also starring in the adaption of Jack Kerouac's "On the Road" later this year and fairy-tale thriller "Snow White and the Huntsman" next June.
"I Was Broken" is the debut single from Foster's album Nameless Path, which MTV News reports is hitting stores on September 19th.
Watch the video below:
<a href='http://video.msn.com?vid=2e3fd9ff-87ef-410c-b40b-b01e5613f334&mkt=en-gb&src=FLPl:embed::uuids' _fcksavedurl='http://video.msn.com?vid=2e3fd9ff-87ef-410c-b40b-b01e5613f334&mkt=en-gb&src=FLPl:embed::uuids' target='_new' title='MSN Exclusive: Marcus Foster - I Was Broken' >Video: MSN Exclusive: Marcus Foster - I Was Broken</a>
Selected Reading: MTV News, Entertainment Weekly, E! News