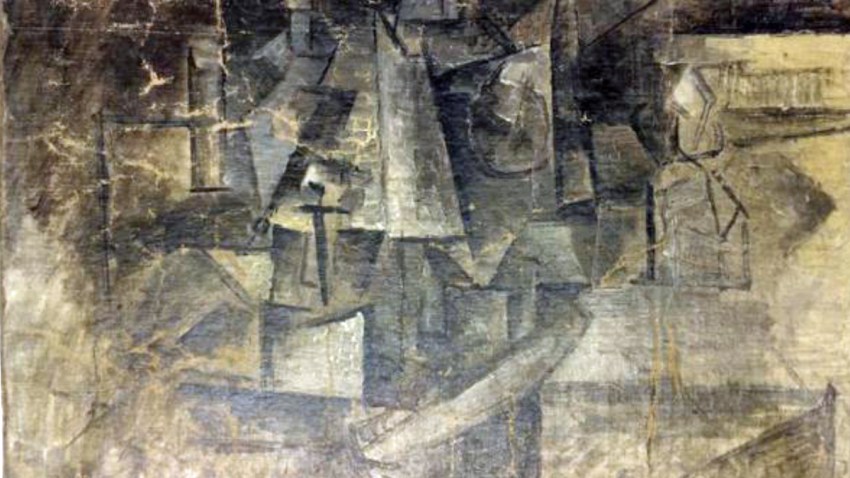 A Pablo Picasso painting stolen from a Paris museum 14 years ago that was discovered on a cargo ship in Newark in December will be returned to France.
The repatriation of "La Coiffeuse" or "The Hairdresser" follows an investigation led by U.S. Immigration and Customs Enforcement's (ICE) Homeland Security Investigations (HSI) as a part of Operation Toile. The piece was ceremoniously handed over at the French Embassy in Washington Thursday and now will be sent home.
Federal officials, following up an investigative lead, inspected a targeted shipment in Newark in December and found the painting.
Fraudulent statements regarding the shipment's value, country of origin and description were also recovered; the $15 million Picasso was labeled as a low-value handicraft worth about $30. The painting has been listed on the Interpol Stolen Works of Art database since it was reported stolen in 2001.
"The Hairdresser" was painted by Picasso in 1911 in oil on canvas and is an example of cubism. The painting was last displayed in 1998 in Munich and then returned to Paris' National Museum of Modern Art. It was reported stolen by the museum in 2001 when museum officials received a loan request and could not locate the painting in their archives.
The painting was authenticated on Jan. 30 by two experts from the Paris museum: Brigitte Leal, deputy director of collections and a former curator of the Musée Picasso in Paris, and Véronique Sorano-Stedman, head conservator.
"Picasso used to say 'A painting truly exists in the eyes of the beholder,'" Frédéric Doré, Deputy Chief of Mission at the French Embassy, said in a statement. "Returning to the Musée National Museum of Modern Art in Paris, France, [La Coiffeuse] will come back to life and be seen again by the public thanks to this outstanding Franco-American customs cooperation."