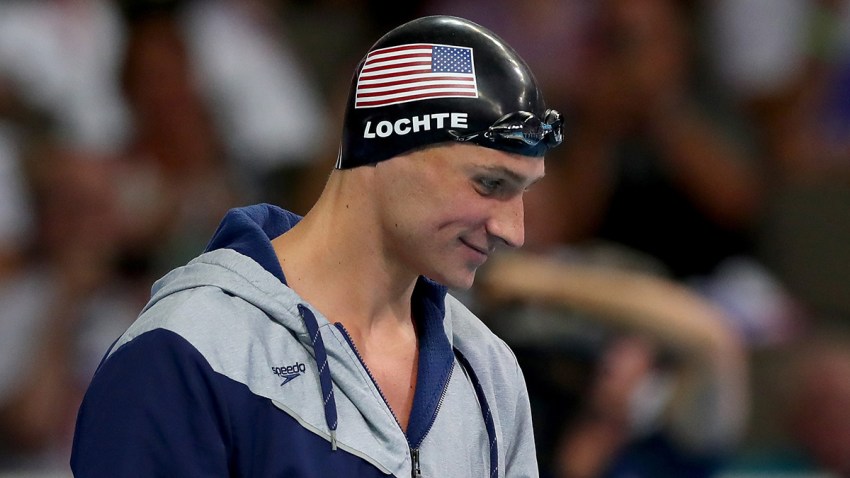 The spokesman for the Rio Games organizing committee has apologized to U.S. swimmer Ryan Lochte and three of his teammates over how they were robbed earlier this week, and revealed that security officials have been asked to be even more vigilant going forward.
Lochte told NBC's Billy Bush he and fellow U.S. swimmers Gunnar Bentz, Jack Conger, Jimmy Feigen were robbed when the taxi they were in early Sunday was stopped by people posing as police officers. The swimmer said one of the robbers held a gun to his forehead.
"We obviously regret that the violence has (gotten) so close to athletes," Rio 2016 spokesman Mario Andrada said Monday. "We have requested security authorities that they need to make sure everybody's safe everywhere in the city. We apologize to those involved. Once again, we regret that violence is still an issue at these games."
Rio Police have also appealed for the swimmers' taxi driver to identify himself to officials in order to help in the investigation, Brazil's OGlobo reported.
Street crime was a major concern of Olympic organizers going into the games, and there have been several high-profile problems on that front since the games started.
Meanwhile, Brazil's sports minister Leonardo Picciani argued that security at the games have been "absolutely efficient" and alleged Lochte's incident occurred outside the Olympic zones.
"All of the athletes have participated in competitions without any kind of problems. Those who have bought tickets to and attended Games have also gone without experiencing any problems," Picciani told OGlobo. "We can't measure [security] based on one factor or another that occurred outside the locations of competitions. No athlete has had any security problems in the competition or training locations, nor in the Olympic Village."
Copyright AP - Associated Press