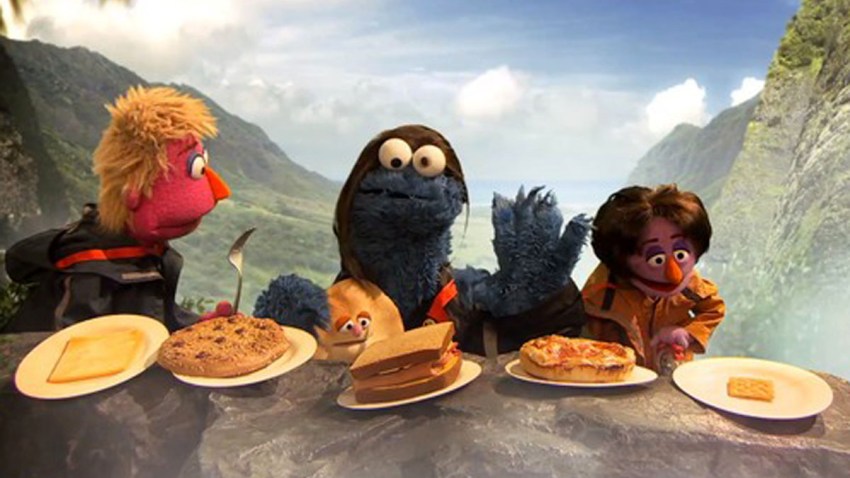 "May the cookies be ever in your flavor."
If that made you laugh then you're going to LOVE "The Hungry Games: Catching Fur," "Sesame Street's" spoof of "The Hunger Games: Catching Fire." On the other hand, if you enjoy watching children kill each other, this might not be for you (it's less true to the source material, in that regard).
Here, Cookie Monster is Cookieness Evereat (LOL), Peeta is a pita (LOL) and Finnick is Finicky (that one might go over kids' heads). And unlike some of "Sesame Street's" other parodies, like "True Mud" or "Homelamb," this one actually seems geared towards children (adults should be able to solve the "puzzles" without much struggle.
Then again, there's a cannibalism joke. Soooo... maybe this is darker than the real "Hunger Games."
PHOTOS: Check out "The Hunger Games: Catching Fire" premieres around the world
Copyright E! Online