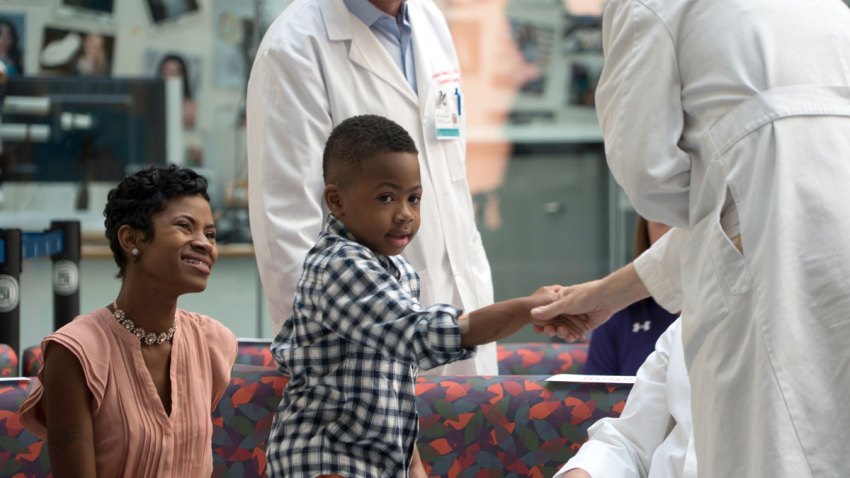 In July 2015, at the Children's Hospital of Philadelphia, Zion Harvey became the first child ever to undergo a double hand transplant.
When he was just 2 years old, Zion lost both his hands and his legs below the knees to a life-threatening infection.
Now, a year after the transplant surgery, NBC News returned to visit him to see what life is like for 9-year-old Zion.
"I'm very excited. Because now I can do more than I imagined. Like throw a football. Play baseball. Or, I don't know, do a handstand," he said. "So when I got my hands, it's like, here's the piece of my life that was missing. Now it's here. Now my life is complete."