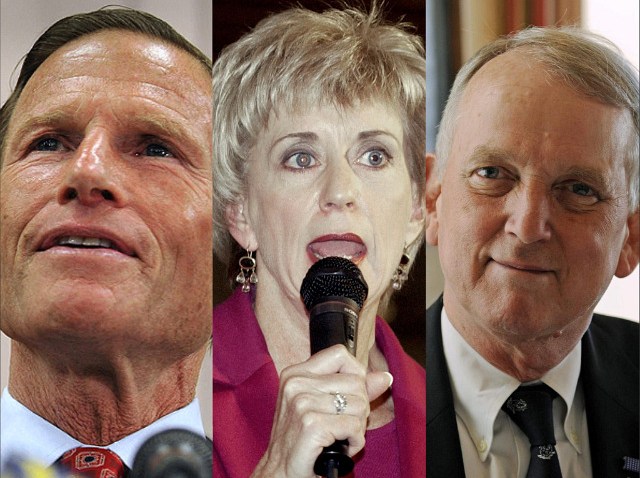 The race is getting tighter for U.S. Senate in Connecticut.
The latest poll from Quinnipiac University shows Republican Linda McMahon gaining ground on Democrat Richard Blumenthal. McMahon's Republican challenger, Rob Simmons, is also gaining ground on her.
In the new poll, McMahon trails Blumenthal, 50 percent to 40 percent, compared to 54 percent to 37 percent in July.
"The McMahon-Blumenthal Senate race in Connecticut could be a real smackdown, as the Republican has the money and momentum, cutting into Blumenthal's lead month to month," Quinnipiac University Poll Director Douglas Schwartz said.
Schwartz also points out independent voters are evenly divided between McMahon and Blumenthal for the first time. Independents are the largest bloc of voters in Connecticut.
McMahon, though, still has to win the Republican primary, where she faces Simmons and Peter Schiff.
Simmons curtailed his campaign after losing the GOP endorsement to McMahon, but jumped back into the race last week.
"But as McMahon focuses on Blumenthal, she better watch her back. Rob Simmons has shown surprising strength among Republican voters after jumping back into the primary contest barely two weeks ago. But it might be too little too late for Simmons," Schwartz said.
Simmons trails McMahon by 17 percentage points in the new Quinnipiac poll. In July, he was down by 27 percentage points. Schwartz says it might be too little too late for Simmons, though.
"Among all voters, McMahon runs better than Simmons against Blumenthal, which is different than our last poll when they ran roughly the same" said Schwartz. "Republican primary voters think McMahon has the better character and personality to be a U.S. Senator, but that Simmons is more qualified."
Copyright AP - Associated Press