There was the Magnificent 7 and the Fierce Five.
Now, the Final Five will go down in history as one of the greatest Olympic gymnastics teams in history.
The U.S. women's team — comprised of Simone Biles, Gabby Douglas, Laurie Hernandez, Madison Kocian and Aly Raisman — handily defeated their competition Tuesday in Rio to capture gold. Immediately after winning, the group announced that they will forevermore be known as the Final Five.
So what's up with that name?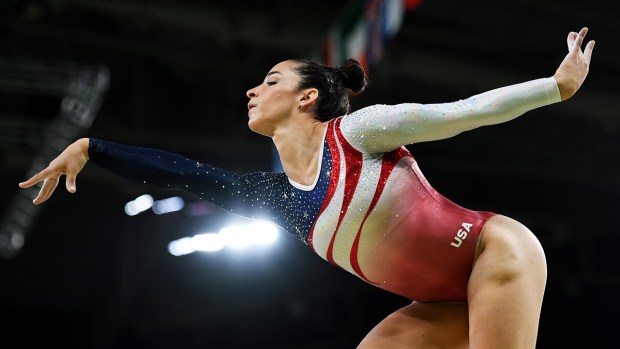 Golden Five: US Women's Gymnastics Team
The name is a nod to national team coordinator Martha Karolyi, who will be stepping down after the Olympics and will leave a legacy of gymnastics excellence that will be hard to follow.
"We're her last team. Without her, none of our success would have been possible," Raisman said in an interview with Bob Costas. She later called Karolyi a "gymnastics God" whose demanding process makes the team better.
"Every good thing comes to an end," Karolyi told TODAY's Hoda Kotb a few days before her final team won gold. "Gymnastics is really my hobby, ever since I was twenty-something. This is my 11th Olympic Games, so I think I beat the record and now it's time to give the torch to the young generation."
But there's even more to the Final Five name. It also refers to a big change to Olympic gymnastics that is in store for the 2020 Games in Tokyo. The International Gymnastics Federation announced last year that team event rosters will be cut from five gymnasts to four.
This continues a recent tradition of fewer team members in the team event. The Magnificent 7 from the Atlanta Games was named as such because there were seven members.
But in Sydney in 2000 that number decreased to six, and stayed that way in Athens in 2004 and Beijing in 2008. In London, the size was decreased to the current five-person team.
So, alas, the 2016 squad is known as the Final Five.
The rule change will, however, open up a new list of name possibilities for the 2020 Games.
Since Fab Five was roundly scoffed at in London due to a certain Michigan basketball team's claim to fame, could we see a Fab Four in Tokyo?
Check out reaction to the Final Five nickname below:
OK with #FinalFive btw, leaves it open for #FlawlessFour in Tokyo

— Will Graves (@WillGravesAP) August 9, 2016
the girls say Simone gets credit for coming up with the final five while they were texting.

— Will Graves (@WillGravesAP) August 9, 2016
Laurie Hernandez just said there were other nicknames for the team in play but ... "They were kind of 'eh." So, Final Five.

— Joe Rexrode (@joerexrode) August 9, 2016