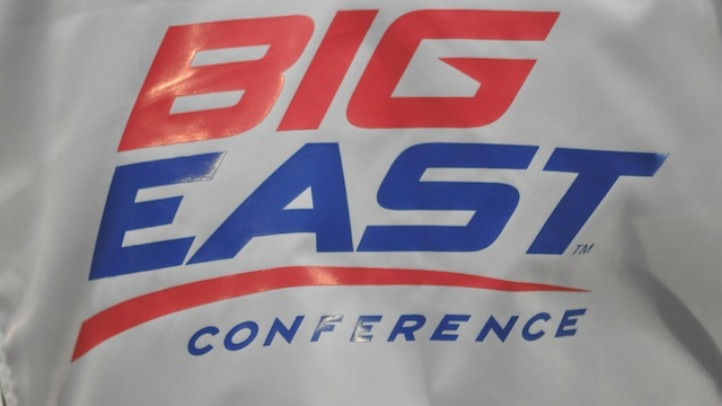 It's been relatively quiet on the conference realignment front for several weeks now. After rumors of the Big East expanding west, it appears that five schools will join the conference as Pitt, Syracuse and West Virginia head to the Atlantic Coast Conference and Big 12.

Multiple outlets are reporting that Boise State, San Diego State, Houston, Central Florida and SMU are set to join the conference, with Boise State and San Diego State coming in as football-only schools. The Hartford Courant reports that Navy and Air Force are also still on the Big East's radar, although both schools remain undecided.

One name conspicuously absent: BYU, which the conference was recruiting heavily in recent weeks. In mid-November, the sales pitch went something like this (via wire reports): "Part of the Big East's recruiting pitch has been that the new members would stand to make substantially more in television revenue by joining the league."

Here's what we wrote at the time: From the Big East's perspective, BYU and Boise State would be the cornerstones of the yet-to-be-created West division. In addition, the plan also includes Air Force, Navy (which, like BYU and Boise State, would be football-only), SMU, Houston and University of Central Florida. These names surfaced weeks ago, in response to the news that Syracuse, Pitt and West Virginia were leaving the Big East, and conference commissioner John Marinatto has tried to move quickly to a) reassure current members that the Big East will remain viable, and b) to guarantee that the conference retains its automatic-BCS Bowl-bid status.

The current five-team expansion gives the Big East 10 football-playing programs. The plan is to reach 12.