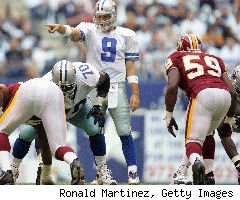 There hasn't been a lot to celebrate the last week or so when it comes to UConn's play on the court, but that shouldn't take away from the American Athletic Conference recognizing senior point guard Ryan Boatright as a unanimous first-team selection.

It's fair to say that Boatright was the glue that held this team together, the engine that made it run, and any other cliche that comes to mind because, well, it's likely true.

Boatright replaced the irreplaceable Shabazz Napier, and was stellar in the role. Unfortunately, he didn't have much in the way of help -- consistent help, in any case -- and it's had everything to do with the Huskies' up and down season.

That said, two of UConn's other rising stars were also recognized by the league; freshman Daniel Hamilton and sophomore Amida Brimah both earned honorable mention, and Hamilton was a unanimous AAC Rookie Team member.

More details via the press release:
Boatright averaged 17.8 points per game in conference games to lead all American Athletic Conference players. He also led the league in free throw percentage (.863) and three-point field goals made (3.0 per game), was second in three-point field goal percentage (.454), and ranked ninth in steals and 12th in assists (3.5).

Hamilton led the conference in rebounding (9.1) and defensive rebounds (7.5) and also ranked in the Top 20 in scoring, assists, free throw percentage and assist/turnover ratio. Overall, the freshman forward was UConn's second-leading scorer (10.8), leading rebounder (7.6), and second to Boatright in assists (3.6).

Brimah led the American in field goal percentage (.699) and blocked shots (4.0) and was a defensive force around the rim. Overall, he is another double-figure scorer for the Huskies (10.0) and his 3.37 blocks per game average ranks third in the country. He was an AAC All-Rookie Team pick last season.
Here's the complete AAC First Team:
Ryan Boatright, G, UConn
Austin Nichols, F, Memphis
Nic Moore, G, SMU
Will Cummings, G, Temple
James Woodard, G, Tulsa