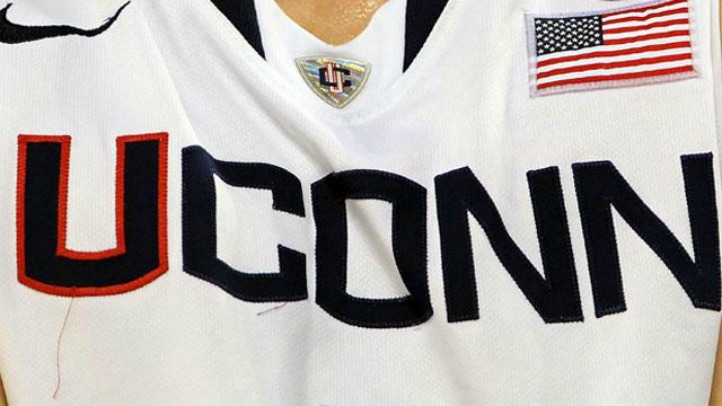 Amida Brimah will be one of the new faces on a Huskies' basketball team that's looking to improve on last year's improbable 20-win effort, and this time they'll be eligible for the postseason. But the 6-11 Ghana native didn't find basketball the conventional way; he gave up soccer for hoops and left his parents behind to come to the States when he was 16.

"Back home, they raise you to be alone," Brimah told the Hartford Courant's Dom Amore. "Even though your parents love you and everything, they raise you, especially if you're a boy, to be like a man as soon as possible. They teach you to cook. From the age of 5 you wash your own clothes -- they don't give you a lot of clothes. You don't use a machine, you wash with your hands. So when I came here, it was easier."

So Brimah arrived with guardian, Nana Baafi, the man who also discovered him and has also played and coached in America after leaving Ghana. They settled in Miami where Brimah played high school and AAU and the differences between the Ghanaian version of basketball and the one he experienced on the courts in the U.S. became readily apparent.

"The culture is different," Brimah admitted. "How they talk [trash] here, if you talk like that back home, it's disrespectful. When I first got here and guys would talk to me like that, I got mad. I had to adjust to it."

What the Huskies saw in Brimah was a raw player who worked harder than everybody else.

"Amida was one of the most passionate basketball players I saw during the entire recruiting period," UConn coach Kevin Ollie said, "and I fell in love with his passion for the game."

Associate head coach Glen Miller added: "He has a terrific motor. His work ethic is right up there with the best of them. He's got some definition to his offensive game, a nice go-to move to begin with and he picks up things quickly. For a guy who has only been playing basketball three years? Wow."

Amore writes that it's all but certain big man Enosch Wolf won't return to UConn, which means more minutes for Brimah, freshman Kentan Facey and sophomore Phil Nolan.