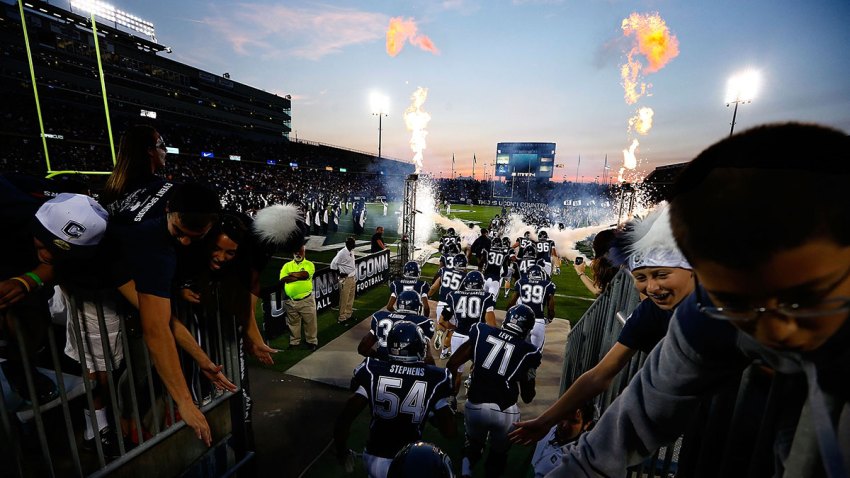 Former Florida St. quarterback Danny Kanell now makes his living as a color commentator for ESPN. He'll be in the booth Friday night when UConn opens its season against BYU, and Kannell can't wait to see what the Huskies look like under first-year coach Bob Diaco.

"I'm excited to see this weekend, to see the turnaround with Bob Diaco and see what he's implemented," Kanell told reporters on a conference call Tuesday. "I think they're going to have their hands full with a BYU team that's extremely talented and has a quarterback who might be a dark-horse contender, in Taysom Hill, for the Heisman Trophy. But I think it's going to be a process. It's going to take some time for Bob Diaco to get his guys in there to start recruiting the type of players that he wants."

Like everybody else on the planet, Kanell knows this is an important season for the Huskies, who have gone 13-23 the last three years.

"I think it's a pivotal time for UConn, and for them as a program," he said. "You look at the way football is dividing and the Power Five are starting to separate themselves, and UConn is trying to make a case to maybe even play into one of those conferences if there are any spots available. And one way they can make themselves attractive is to step up their football program."

Ah, yes, the haves (the Power Five) and the have nots (everybody else). UConn and the American Athletic Conference are familiar with the distinction, but if they want to change the perception they need to win -- a lot.

"I think it's going to be challenging for anybody outside of the Power Five to steal guys from within the Power Five," Kanell continued. "But UConn hasn't been exactly going after those types of guys, anyway. I think there is plenty of talent within this part of the country which it can draw from, and it's just maximizing the talent around here and developing players once he gets them on campus."

The fun officially starts Friday night.