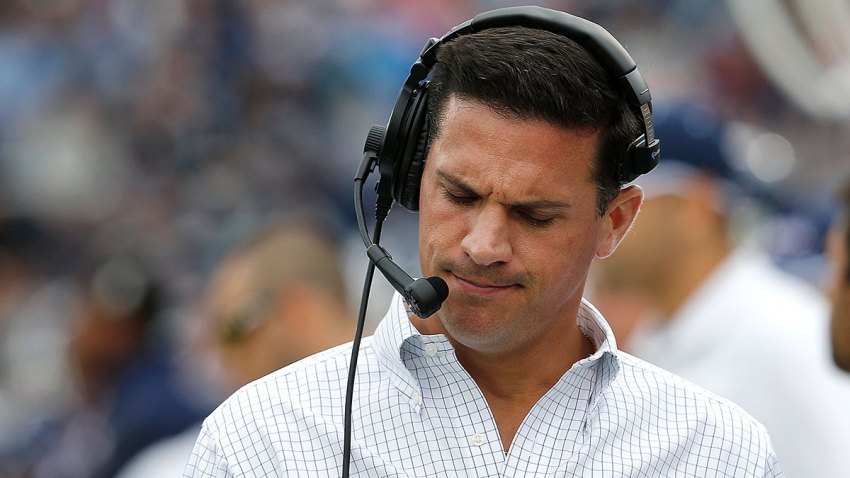 Bob Diaco is now officially in Year 2 as UConn's head coach, and after 12 months of talking up where he wants the program to go -- usually in glowing, upbeat terms -- he's looking for his players to prove him right. That means higher expectations from, well, everyone.

"We did it by design and moving forward we expect a much higher level of everything, mostly culture where they are more ready, the vernacular and language, expectations set," Diaco told the New Haven Register's Jim Fuller. "We don't have to talk about it every day, We are going to lead by example. They are coaching each other on it. Now when a player doesn't know or has forgotten to go down a path, three players grab him before I do and that is where our program is at right now."

The biggest piece of the puzzle could be at quarterback, where the Huskies have been beating the bushes for prospects. More from Fuller:
Even before the season came to an end there were reports of the Huskies pursuing quarterback prospects. UConn took a run at Ryan Agnew out of Southlake (Texas) Carroll before he committed to San Diego State. UConn also showed plenty of interest of Dwyer (Fla.) QB Daniel Parr but he decided to honor his commitment to Florida Atlantic. Now the two names of note are Tyree Jackson and Carter Stanley.

The 6-foot-5, 210-pound Jackson, who committed to Buffalo in August, threw for more than 2,000 yards and 22 touchdowns while running for another 10 scores, is set to meet with UConn coaches on Thursday before leaving the next day for an official visit to Buffalo according to the Muskegon Chronicle.
The sense of urgency arose when Casey Cochran retired from football in September leaving just Tim Boyle, NC State transfer Bryant Shirreffs and commitment Tyler Davis.