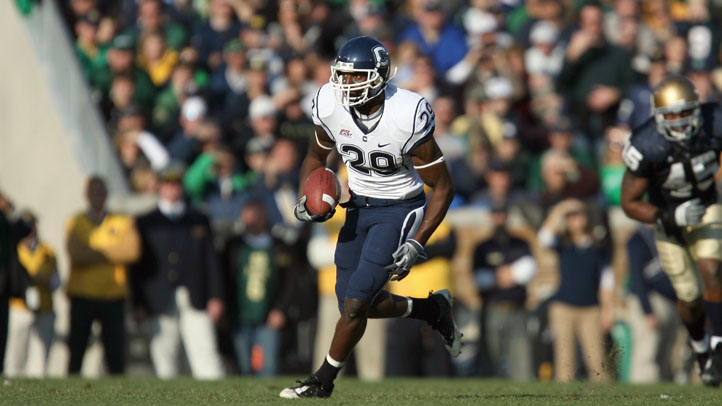 Marcus Easley's NFL journey hasn't been a smooth one. The former Huskies star and 2010 fourth-round pick of the Buffalo Bills missed his rookie season after suffering a knee injury in training camp. Then he ended up on injured reserve in 2011 with a heart condition.

Easley has since been cleared to play and he'll compete for one of the jobs opposite Stevie Johnson.

"As crazy as it sounds, nothing ever went as planned for me pretty much my whole career," he said last summer after his knee injury but before being diagnosed with his heart issue. "It's yet just another obstacle for me to overcome."

Perhaps those struggles have given Easley a unique perspective, and perhaps it explains why the Stratford native is giving back to the area by hosting the 2nd annual Marcus Easley Summer Camp.

Details via the press release:

"This one day camp with Marcus Easley's name as the headline was not for charitable donations, nor was it charged to the parents. Instead, it was a day where children trained and gained advice from many professional and college athletes. The day camp hosted between 150-170 children as they joined different stations to practice drills and skills while learning the many techniques and strategies of the game. With such an incredible turnout, Easley was nothing short of ecstatic and humbled by the opportunities he was able to provide to so many families. This year Easley will be hosting his 2nd Annual E.A.S.Y (Excellence, Achievement, Striving, Youthful) Summer Camp on June 30, 2012 from 10AM-2PM. (at Frank Scott Bunnell High School in Stratford)."

Special guests include former Huskies and NFL players Kashif Moore, Robert McClain, Tyvon Branch, Andre Dixon, Donald Thomas and Darius Butler.