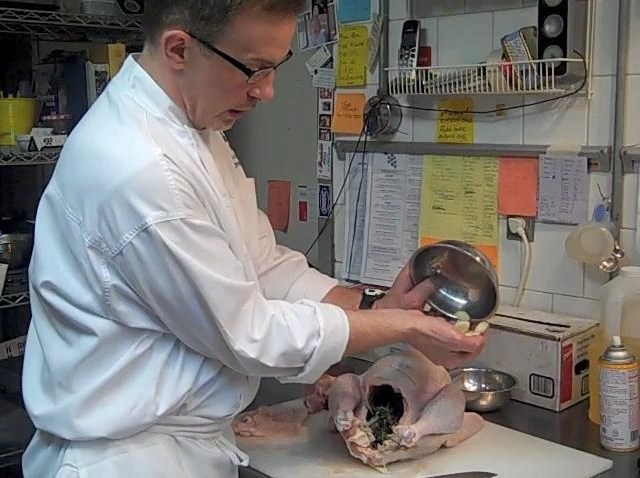 It's not that unusual for top-ranked Connecticut to have five players score in double figures.
But on Tuesday night, four Huskies also dished out at least five assists as UConn dominated from wire-to-wire in a 102-41 rout of SMU. The Huskies had 31 assists on 40 baskets.
"Honestly, you can pass to anybody on this team and get an assist," said Kaleena Mosqueda-Lewis, who had seven of them to go with 16 points and 11 rebounds. "Our offense, when we're moving and we're flowing, we get great shots."
Bria Hartley scored 21 points and Breanna Stewart added 20 to lead UConn (24-0, 11-0 American Athletic Conference) to its 30th straight win. Stefanie Dolson had 16 points, 11 rebounds, five assists and five of UConn's 14 blocked shots. And Moriah Jefferson had 14 points and five assists.
Keena Mays, the conference's top scorer, had 20 points to lead SMU (14-8, 5-6), which lost for the first time in four games. But she hit just three of her 12 shots in the first half, when UConn put the game away.
The Huskies opened the game with 19-0 run and led by 37 at halftime.
"We talked about it and talked about it, but you get out on the court and we were like deer caught in headlights," said SMU coach Rhonda Rompola. "You can talk about going out there and playing your game, you can talk about all that, but then you get out on the court and all of the sudden the ball goes up."
SMU missed its first 11 shots and was held without a point for more than 5 minutes before Kamy Cole hit a pair of free throws.
A Dolson layup put the Huskies up by 30 at 47-17, and a 3-pointer by Mosqueda-Lewis just before halftime gave the Huskies a 54-17 lead.
The Huskies opened up the second half with a 3-pointer from Mosqueda-Lewis and pushed the lead past 40 points when she hit a jumper with more than 16 minutes left in the game.
The lead was 84-32 after a 3-pointer by Hartley and a layup by Jefferson pushed it over 60 points with more than 5 minutes left.
UConn held SMU to 20 percent shooting. The Mustangs hit just 14 of their 70 shots.
UConn, which came in averaging more than 8 blocks a game, were just three shy of the school's single-game record, led by Dolson, Stewart (four blocks) and Kiah Stokes (two).
It was the fifth time in Mosqueda-Lewis' career that she reached double figures in points and rebounds and the ninth game this season that Jefferson had at least five assists. Freshman Saniya Chong chipped in with six assists.
"Everybody expects their guards to be good passers," said coach Geno Auriemma. "We have three other guys who are really good passers and I think that's different than most teams. And then, whoever you pass it to can make shots."
UConn's winning streak is tied for fifth all-time in program history, matching one that ran from Feb. 5, 2000 to Jan. 13, 2001. The Huskies also have the top two winning streaks in NCAA Division I history, winning 90 straight between 2008-11 and 70 in a row from 2001-03.
Stewart needs just 41 more points to reach 1,000 for her career as a sophomore.
The Huskies played with just seven scholarship players. Guard Brianna Banks missed the game after re-spraining her left ankle in practice on Monday. She missed a game against South Florida a week ago with a similar injury.
Hartley scored in double figures for the eighth straight game. She needs just 14 rebounds and five assists to join Diana Taurasi and Moore as the only players in team history with 1,500 points, 500 rebounds and 500 assists.
This was final tune-up for the Huskies before Sunday's showdown with No. 4 Louisville, which also won Tuesday and hasn't lost since falling to Kentucky on Dec. 1.
Mays finished 8 of 24 from the floor. She has scored 20 or more points in 12 games this season.
Copyright AP - Associated Press